Maybe you're a new consultant, like me. Maybe you've been working with Beautycounter for a while now, but you've never been to a summit. Maybe you are interested in working for Beautycounter, but haven't pulled the trigger yet. Either way, maybe you are wondering what the heck IS Leadership Summit? What's it like? Why should you go and what do you do there?
I just so happen to be on the plane right now, flying back from Beautycounter Leadership Summit 2018 in Minneapolis, Minnesota.* So I've got the scoop, and I'm prepared to give you all the juicy details. The good, the bad, and the ugly. The beautiful, the disruptive, and the down-right in need of a touch up. (Honestly, there wasn't much ugly and only a few areas needed a touchup.)
*I started this blog post in good faith in early May, but spring and early summer hit me like a wrecking ball. So yes, I am just completing this post mid-June. GAW!!!
Thinking about attending a Leadership Summit? Here's what you should consider.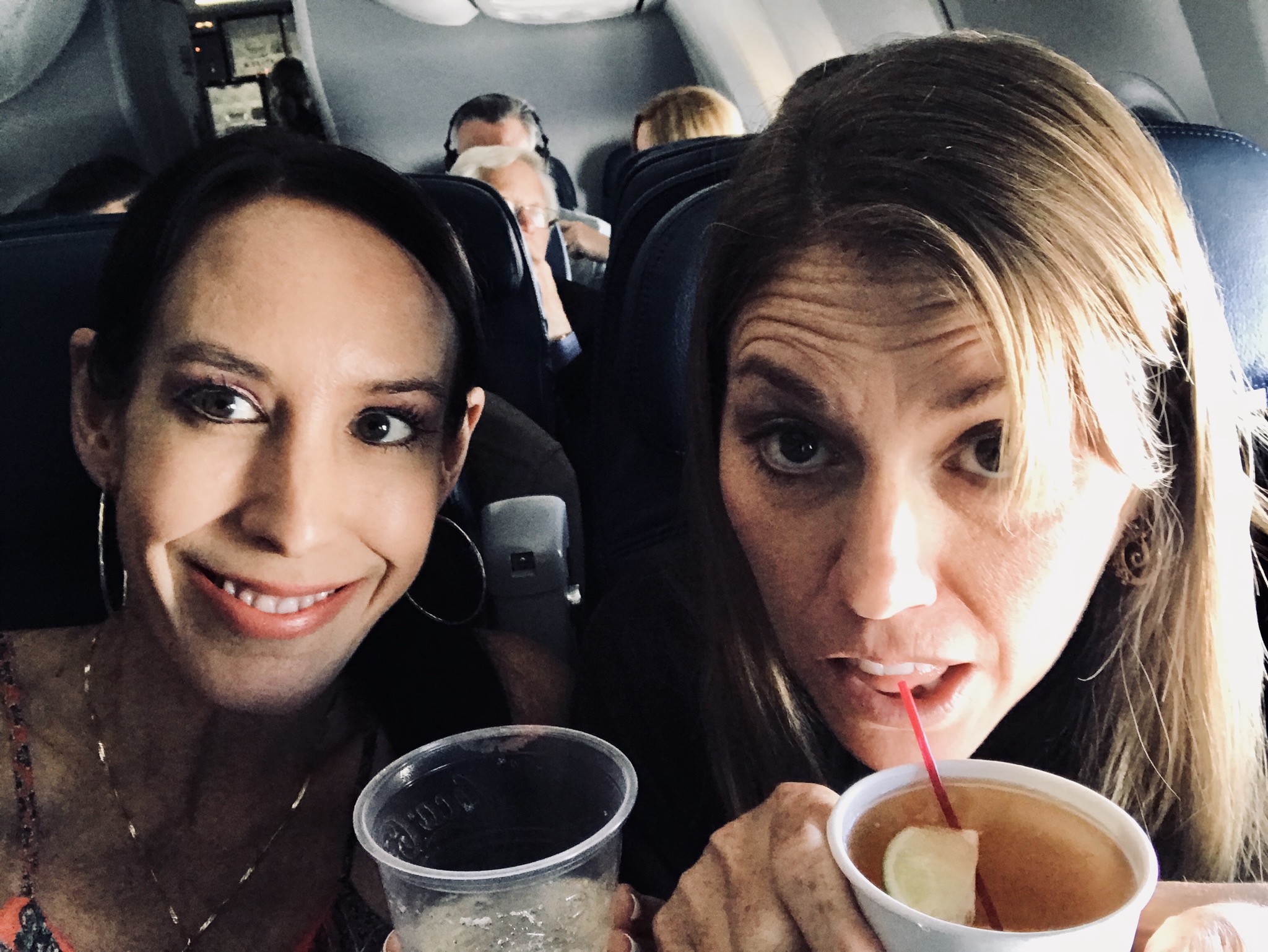 1. Leadership Summit Isn't Cheap. It's not unreasonable considering how much you get from it, but you may need to consider pricing in advance. It cost me $325 to register, and $360 to split a room at the Hyatt (the best and closest hotel to the convention center) for three nights with a friend. Obviously airfare will depend on where you fly from. It cost me $411 roundtrip to fly from San Diego to Minneapolis.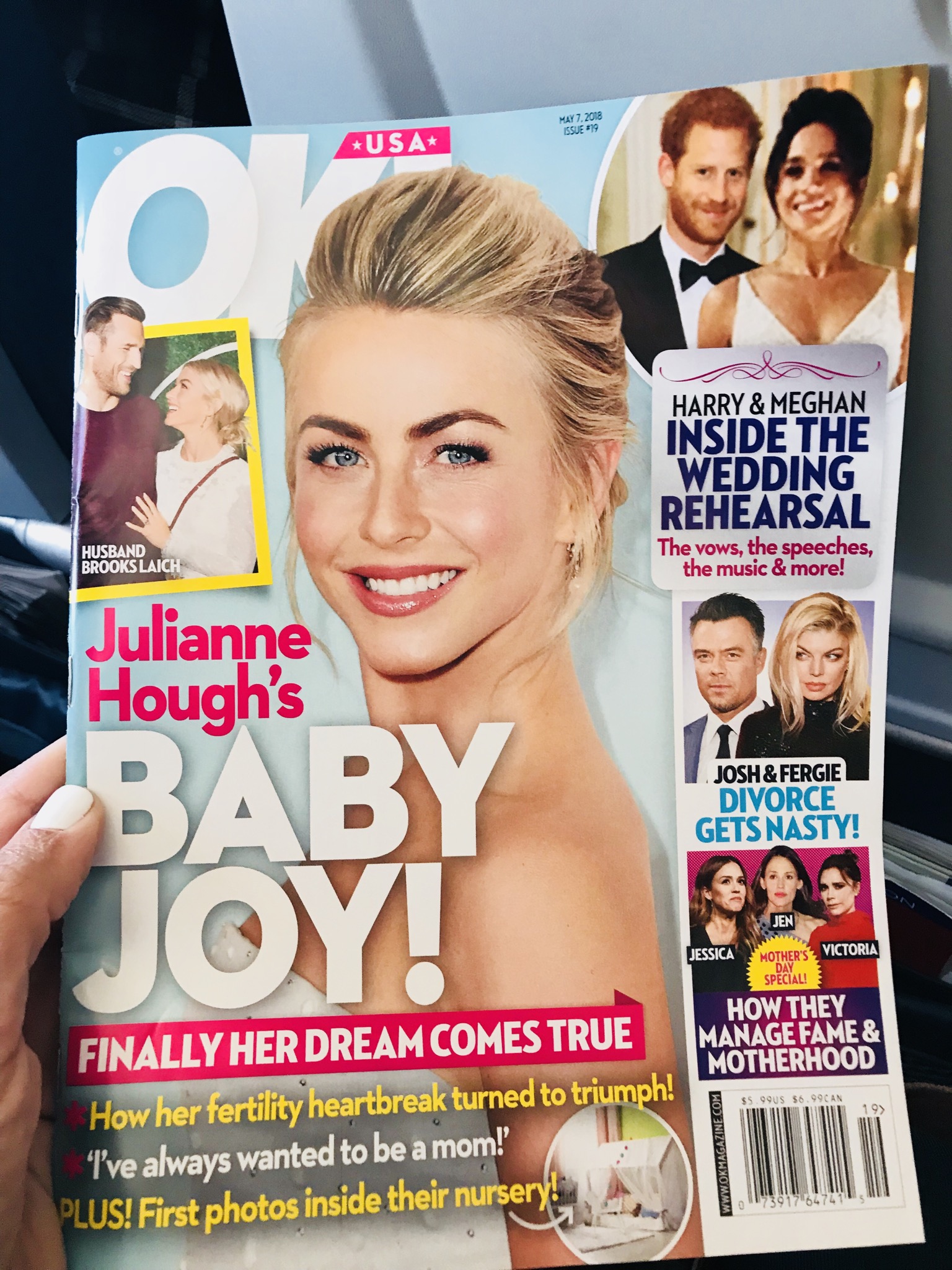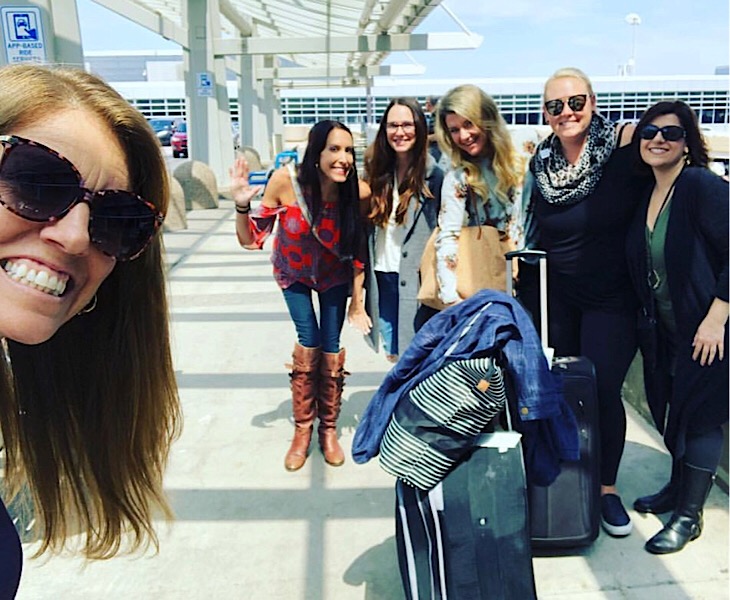 Pricing for the summit obviously doesn't include some meals, but Beautycounter does really try to hook you up with free breakfast (hello, spinach and feta breakfast burrito!), lunch and snacks. Our up-line also organized an event with free apps, drinks and the like. (More on that later.)  So all in all, we're looking at an investment of $1096, not counting some meals.
2. Expect some fun perks. Beautycounter really tries to make your experience special. There are loads of treats and perks along the way! For example, the Hyatt offered us "Welcome F'roses" upon arrival!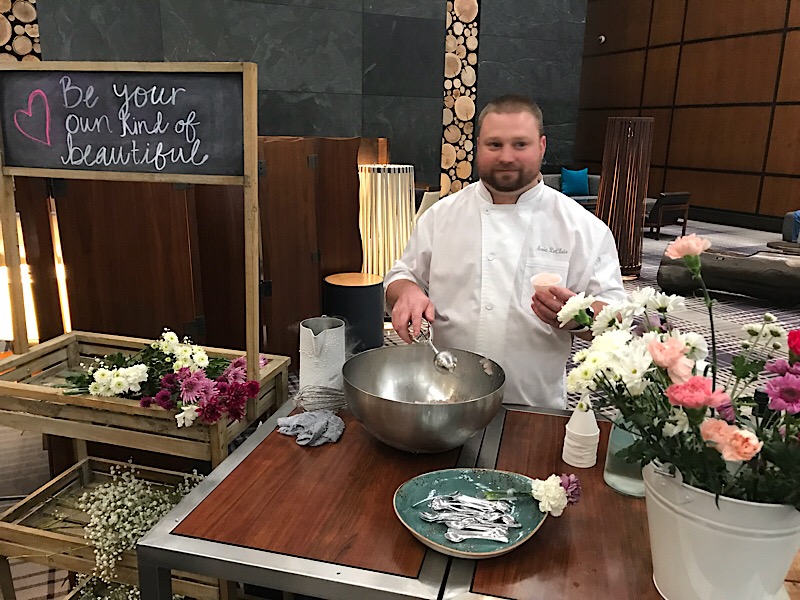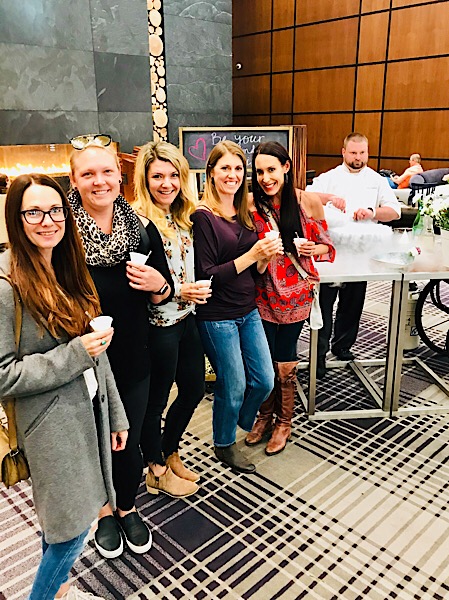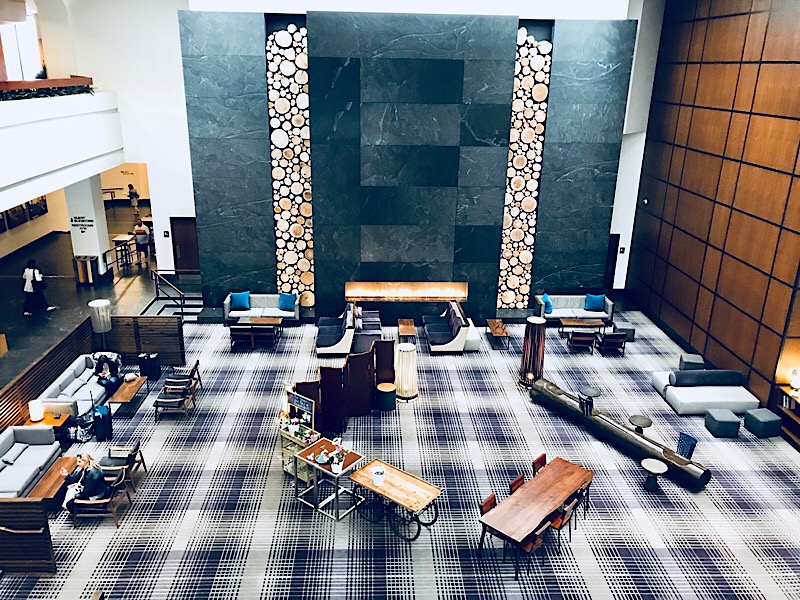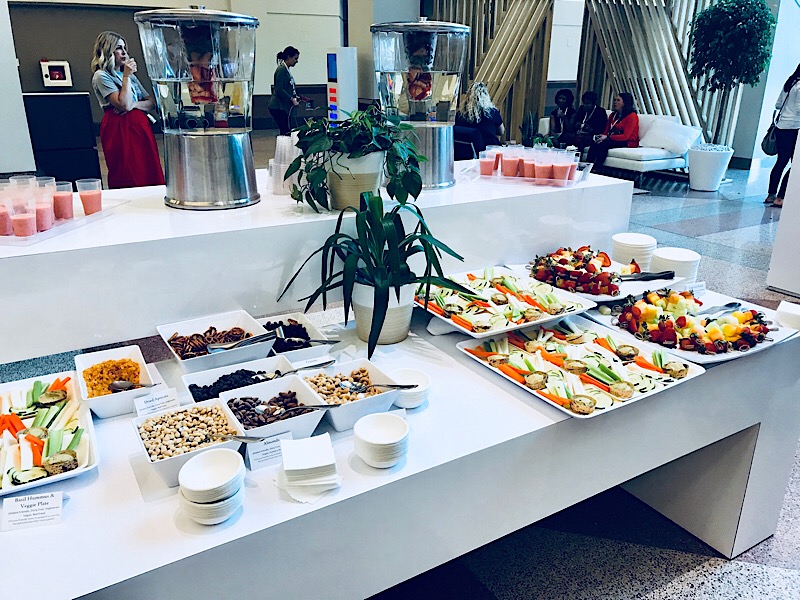 Beautycounter also offered FREE professional head shots at the Convention Center upon arrival, and also complimentary manicures (yes, please!)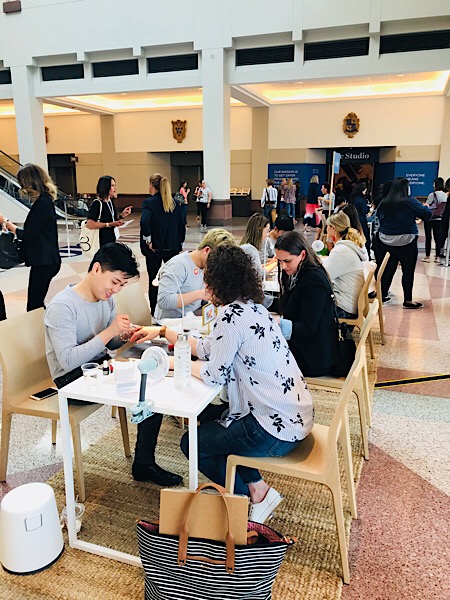 So yes, lots of killer perks! But there are 4,000 people there, which brings me to my next point…
3. Expect a lot of lines.
After we checked in and cleaned up a bit, we walked right to the convention center to check in. This was no big deal. But after check in…there were lines. Lots of lines. Lines for the bathroom, lines for water and coffee, and lines for all of the freebies they offered like the headshot and the manis.
But with thousands of people at this convention center, I guess lines are unavoidable.
One cool bonus WITHOUT a line was the Beautycounter Studio which featured a hands-on experience to explore the entire line of products.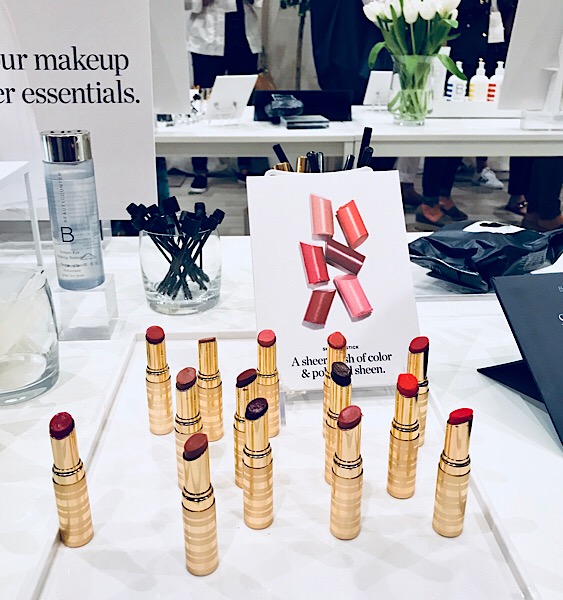 Boasting the longest line was the Beautycounter store, which is supposed to be the holy grail of Beautycounter shopping. But the line was AN HOUR LONG. I can't deal with lines, so my friend went in for me and got me what I wanted most….an awesome display with ALL the new lipglosses! Yes! For $98 this was a major score and I knew it would be a hit at my next social. (And yes, armed with this bad boy I have sold LOTS of glosses!)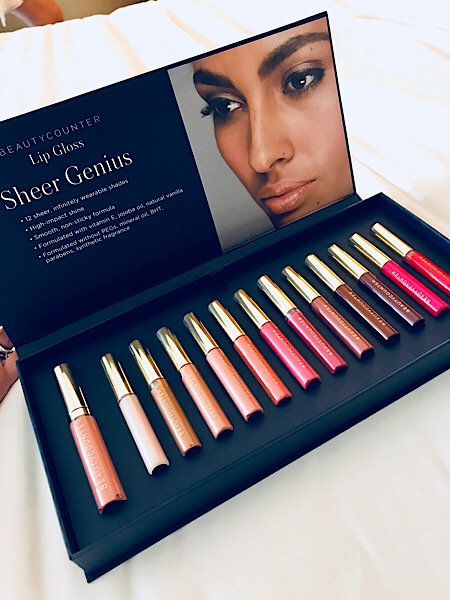 People were buying up TONS of stuff…super-cute totes, Beautycounter tank tops, the new spray sunscreen and promotional stuff like stickers and thank you notes. (To be fair, on the last day the summit the lines for the store died down A LOT.)
All goodness aside, the lines were a bit vexing. Like, there is only ONE place in the entire area of the convention center to buy water and coffee. What? So do yourself a solid and don't show up thirsty, starving, or in need of caffeine. Always pack a water bottle, (You can refill at that bathrooms), some bars, and a coffee, for the love of God!
4. Pack to look your best. Another thing I noticed right away…this was a big group of women. And a big group of pretty, fashionable women! In some ways, this was a little intimidating and brought me back to college when I briefly joined and was subsequently kicked out of my sorority. (Don't ask.) Large groups of women have always freaked me out a bit and I don't do well in ladies groups and the like. Too much drama! But I must say…I ended up actually REALLY enjoying seeing all the fun fashion!
I saw Southern Bells in floral dresses, tassel earrings and bright lips. Hairstylists in amazing yellow dress pants and cute graphic t-shirts with geometric haircuts. I saw girls in flared leather skirts and heels. I saw lots of long hair with curls. Girls in cold shoulder tops, high wasted pants and big jewelry. I saw so much fun and inspiring fashion that next year when I attend, I'm going to snap some pics of my favorite ensembles and write a "Beautycounter Summit Fashion" blog post. (Don't steal my idea! I thought of it first.)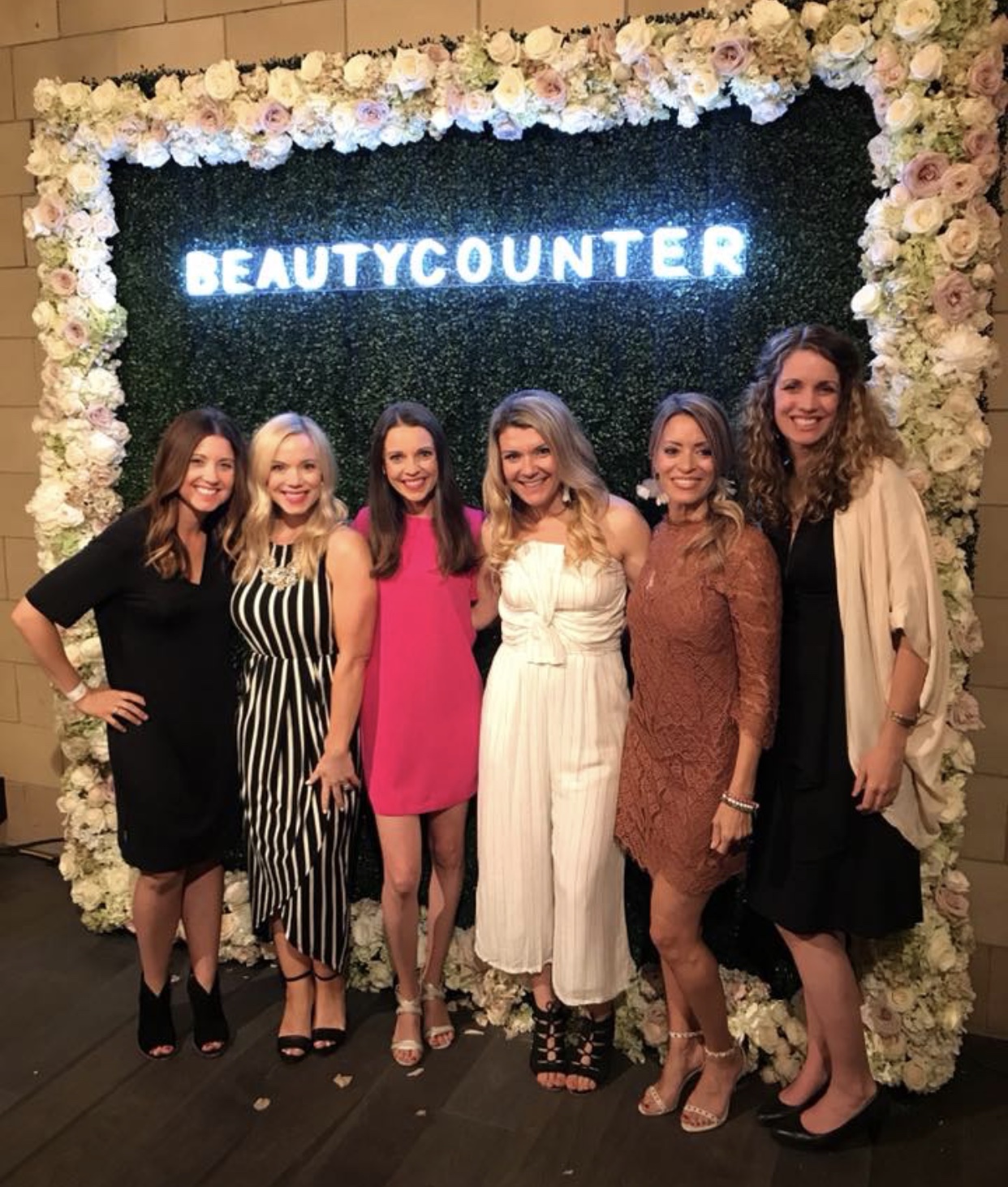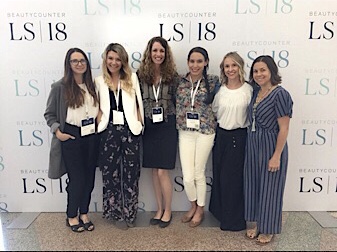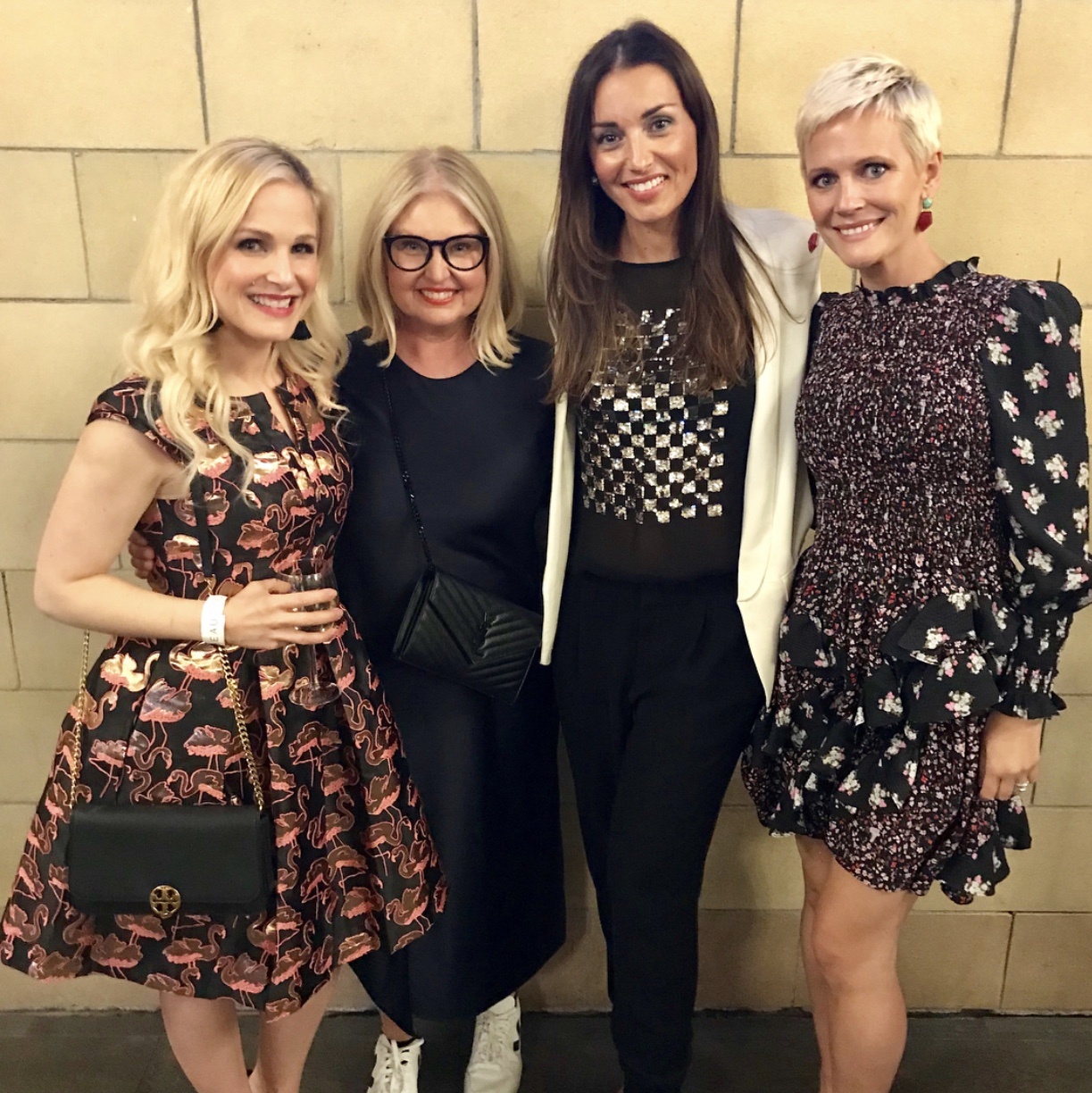 Luckily for me, I tend to overpack and had plenty of outfit options, so I felt good about my wardrobe.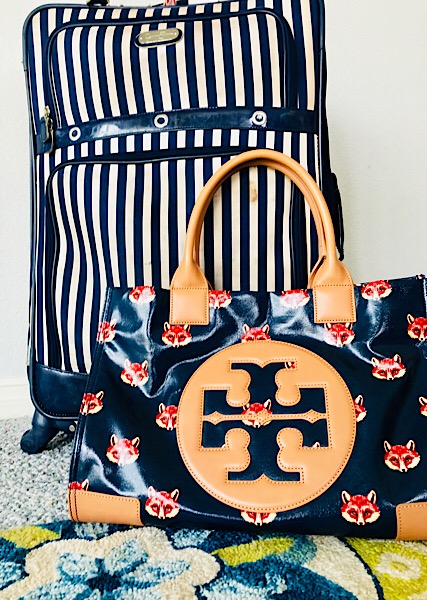 But this is definitely an event where you want to look good. So bring it all, ladies. Your cute flats, your sassy and trendy tops, your trendy business-appropriate dresses, and don't forget your dress and heels for the dance party. (More on that later! ) And no matter what, don't forget a jacket or scarf, something you can cozy up in because the convention center is COLD!
5. Look beyond the pretty white girls, and you will be surprised at what you find.
Yes, there are lots of pretty white girls here. But looking a little harder, there was really a wide range of ladies…all shapes and all sizes, all colors, most in makeup, some without.  I even saw a few guys.
At the welcoming talks, Gregg Renfrew spoke to this very point…how she is really seeking diversity for Beautycounter.  (This year's theme was "everyone means everyone.") Because how can we serve everyone, if we AREN'T everyone? She encouraged consultants to seek out people of color and those of different backgrounds. The mission of Beautycounter, after all, is to get safer beauty products in the hands of everyone. Couldn't agree more!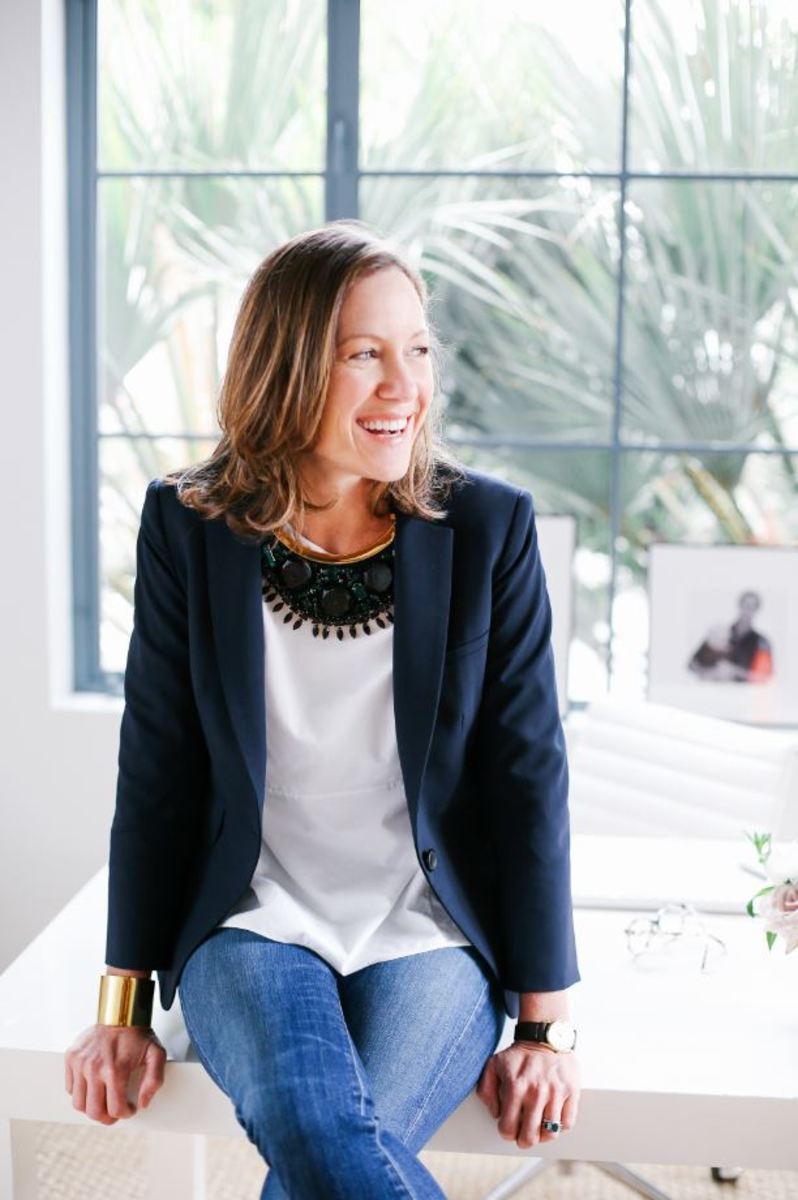 6. Find your tribe. The first night out, our up-line organized an awesome event at the Loop–a local restaurant in downtown Minneapolis.  Again, everyone was dressed to the nines…skinny jeans, heels, sassy tops and again I had that old sorority feeling flood over me. Was I dressed up enough? Who WERE all these girls?
But a few glasses of wine in—and some completely delicious and badass appetizers like Mac n cheese balls and buffalo chicken wontons—and my worries melted away. And I am proud to say that our team not only STARTED but ENDED the dance party when we took over the DJ booth with a few choice selections like "Tricky" by Run DMC and Karly's fav "My Pony" by Ginuine. (The chair doubled as a pony, and and one of the girls even kicked it away when she was done with it. At that moment…I knew I had found my tribe.)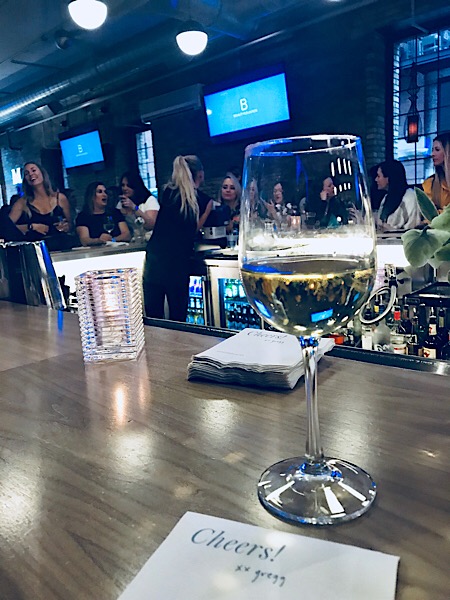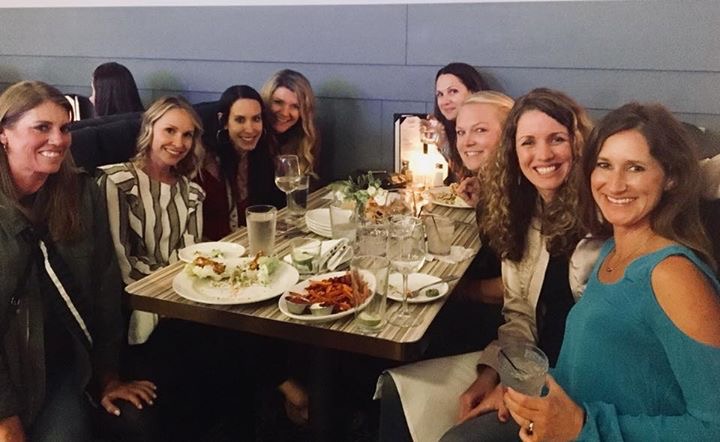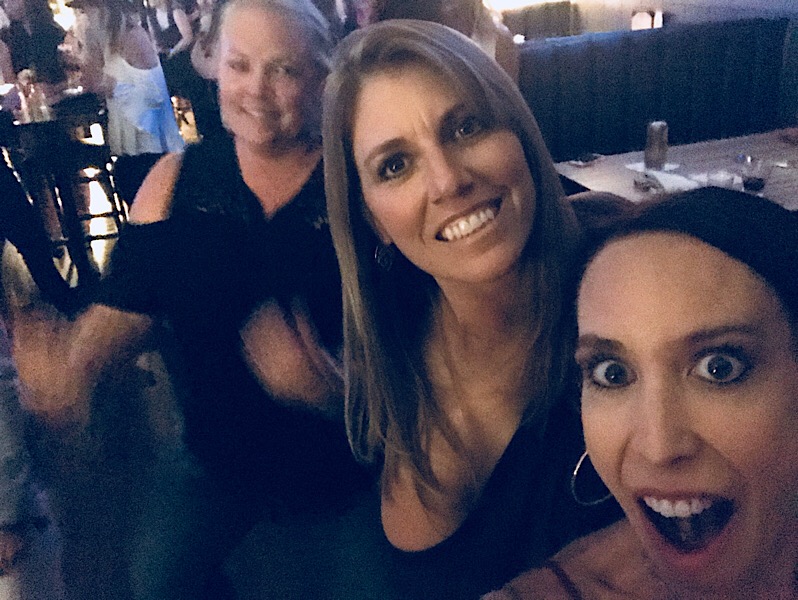 More than a month later, I can say that the girls I met at Summit are just as awesome as I thought they would be after that first dance party!  These ladies are strong, fun, down-to-earth, and HILARIOUS! I am still a little shocked that we are all part of the same team. You couldn't hand-pick a better bunch of girls! Now when I see them at events around San Diego, it is a happy little reunion!
7. You're indoors a lot. In huge conference rooms. It's cold. Bring a jacket or a scarf, and don't forget to grab water and snacks before you head into a session. I actually started feeling a little sick the first morning…probably dehydrated from the flight, under-caffeinated and over-chardonnayed, and my body was just wondering what was I DOING sitting in conference rooms for hours at a time, when at home, I am working out every morning outside and running errands non-stop. Writing this blog post is the most I have sat down in the same spot for the last 45 days. (Which is probably why it took me so long to do it.) If you work desk job, this will probably feel more natural to you, but I haven't worked at a desk since 2009 and my body kind of freaked out. I ended up taking a lot of "breaks" outside to get fresh air and sun, and this made me feel a lot better. Next trip I would bring some extra vitamins.
8. You will be inspired. As I mentioned, Gregg Renfrew is just as awesome as you would imagine. No fuss, down to earth and 100% passionate about the mission–what you see is what you get. It's obvious why she has almost a cult-like following…she's totally real, smart, inclusive, and DRIVEN! We also heard from the lovely and witty Chief Revenue Officer Gina Murphy, and an incredible story from Ayesha Dawley, a cancer survivor and Managing Director with Beautycounter. I also loved hearing from Erica Schneider who added 29 consultants to her team in her first year, and actually got a commission check for more than $100,000 from Beautycounter in just ONE MONTH! What??
One of my favorites was Lindsay Dahl who spearheads our advocacy work, mission-related campaigns, charitable-giving and sustainability efforts. A tireless leader, she works vigorously to create real change in policy.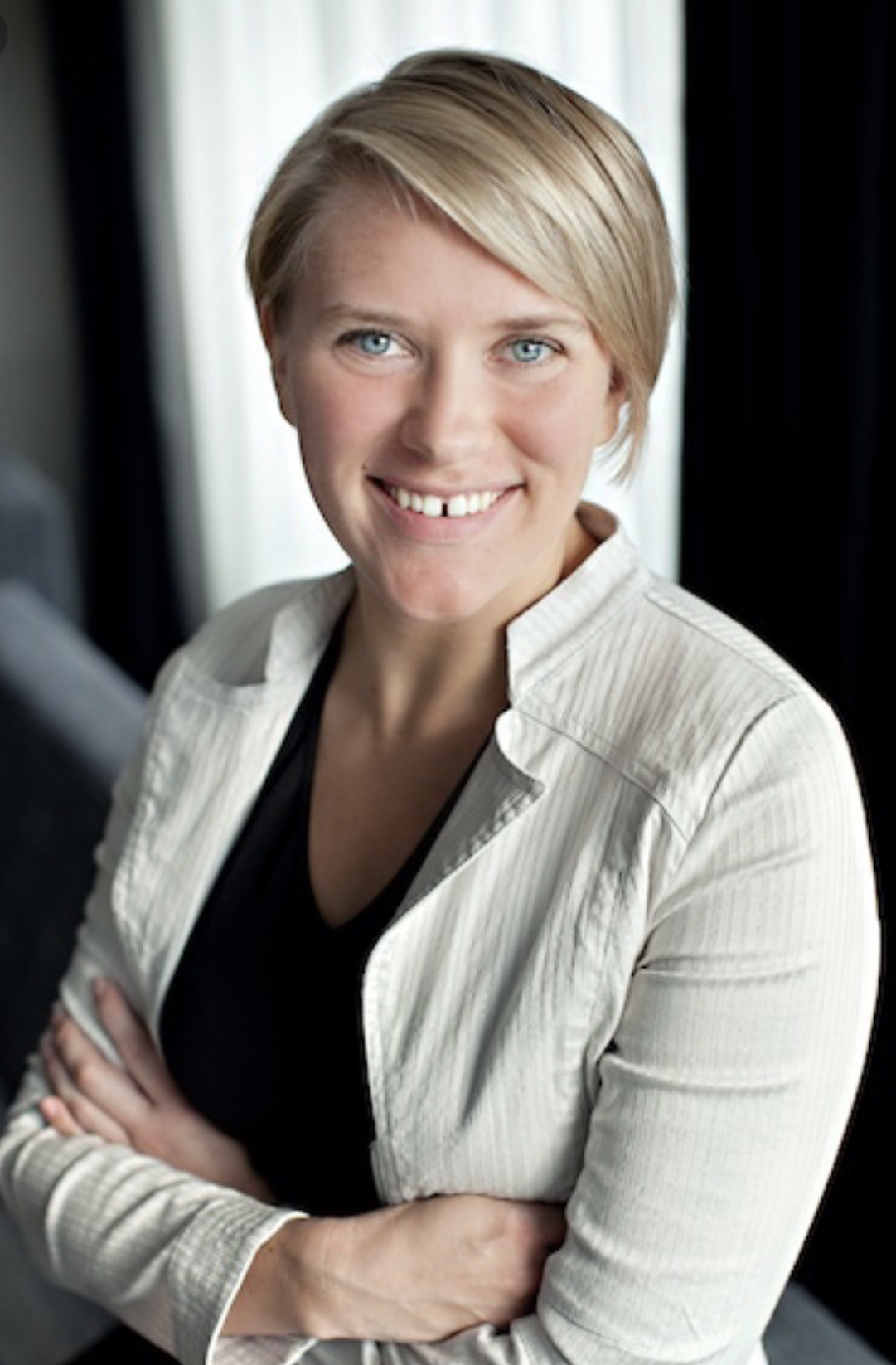 I also love this slide of all the district meetings that have taken place in the last year across our country to foster stricter safety standards in personal care products!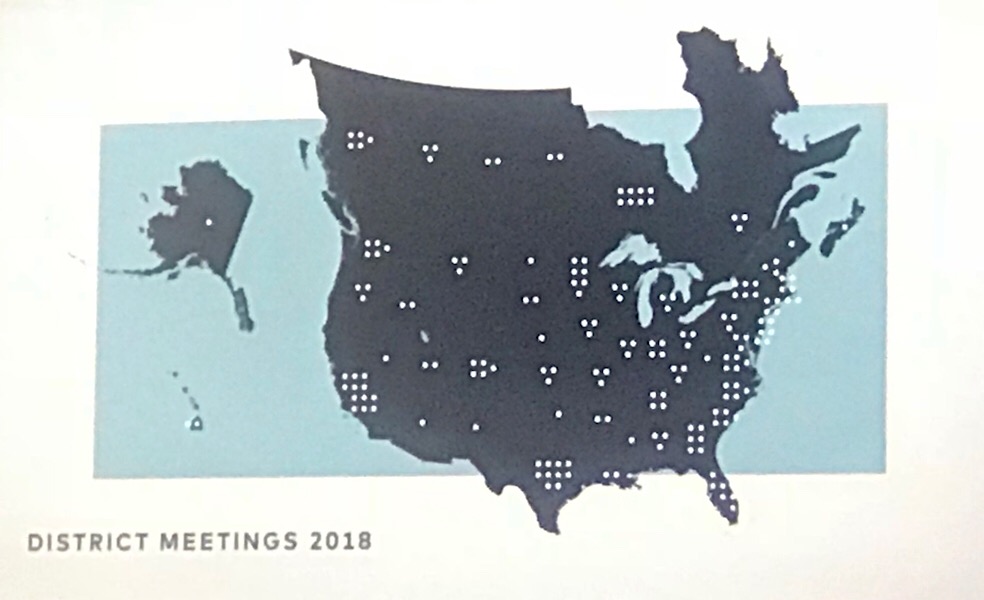 And of course–the most memorable session was when Gregg Renfrew interviewed Maria Shriver. I don't know how I didn't know this, but Maria Shriver is a total badass and is SUCH an inspiration! She is funny and fearless, real and raw, but also so compassionate. I felt beyond honored to be in her presence (even among thousands) and Amazon-Primed her book before the session got out.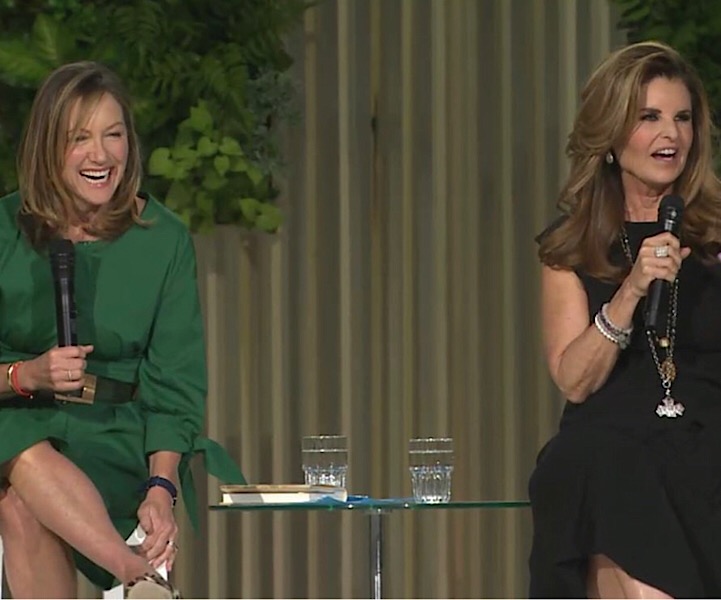 9. You will learn a TON!  The product information and training seminars were super awesome and informative. I can't believe how many new products are coming down the pipes and how progressive and forward-thinking the product development is! I loved hearing from the Beautycounter development team like Micheal McGeever (formerly of Marc Jacobs, Elizabeth and James) and Xavier Ormancey (who worked at Chanel and Yves Rocher.) They have a super funny banter, and gave us the low-down on all the new skincare products set to hit the market!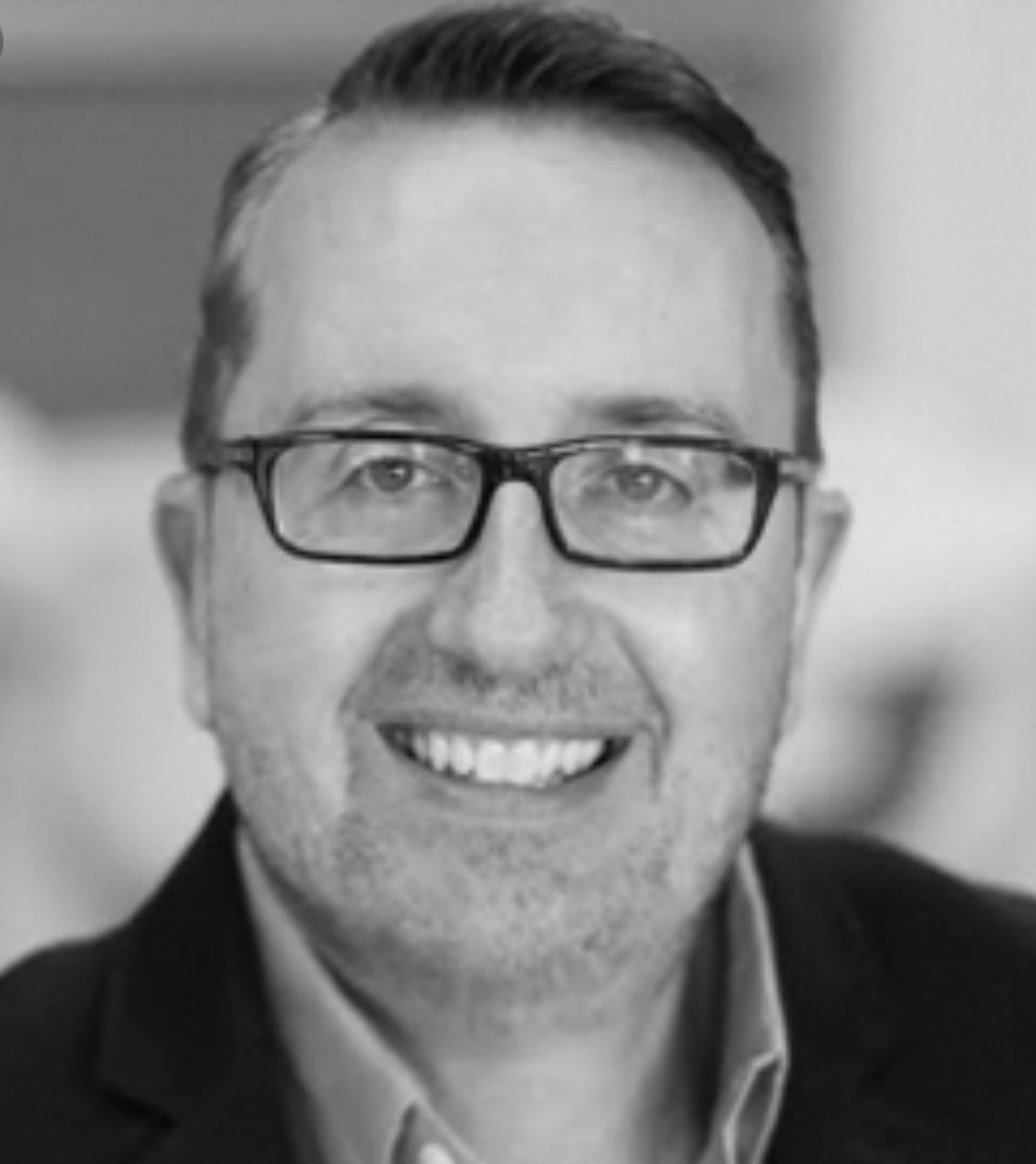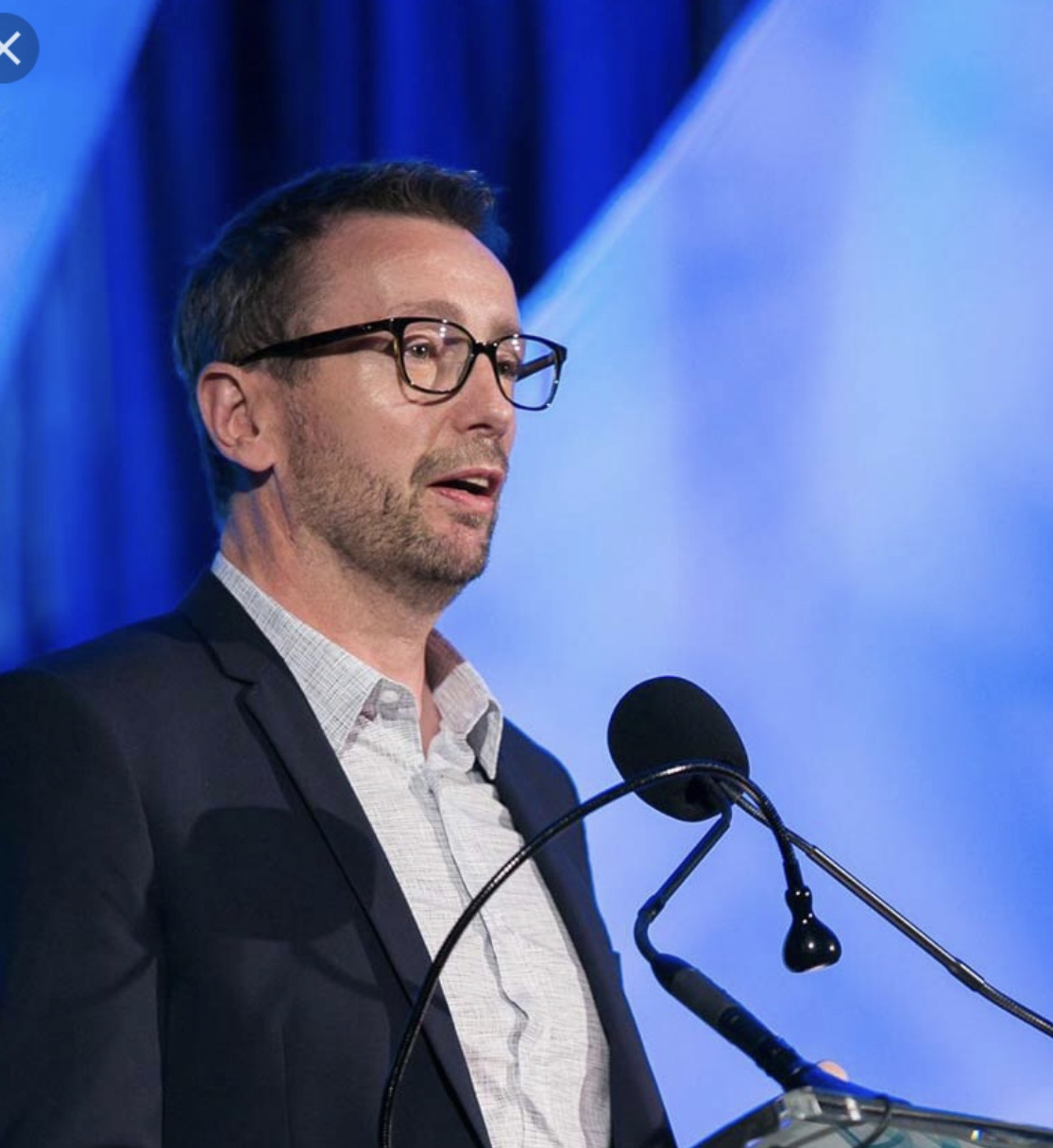 Ah…the new products!
The new Countersun line has launched since the summit, and I am just crazy about the mist!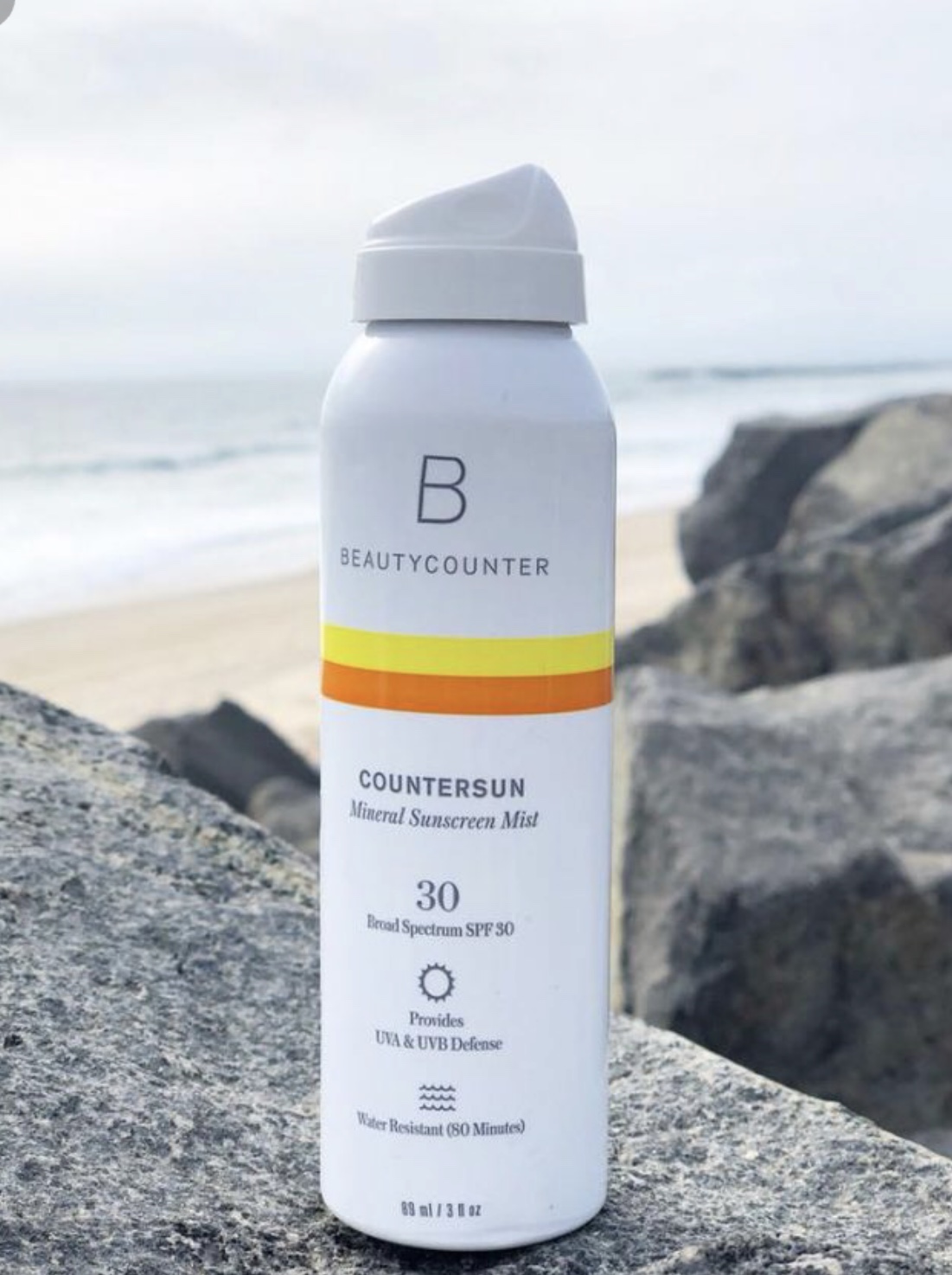 We also have the new Cream Illuminating Highlights (I loooooove them, can you tell?) and the Overnight Resurfacing Peel. (We all got a free peel to take home! What?) Which brings me to my next point.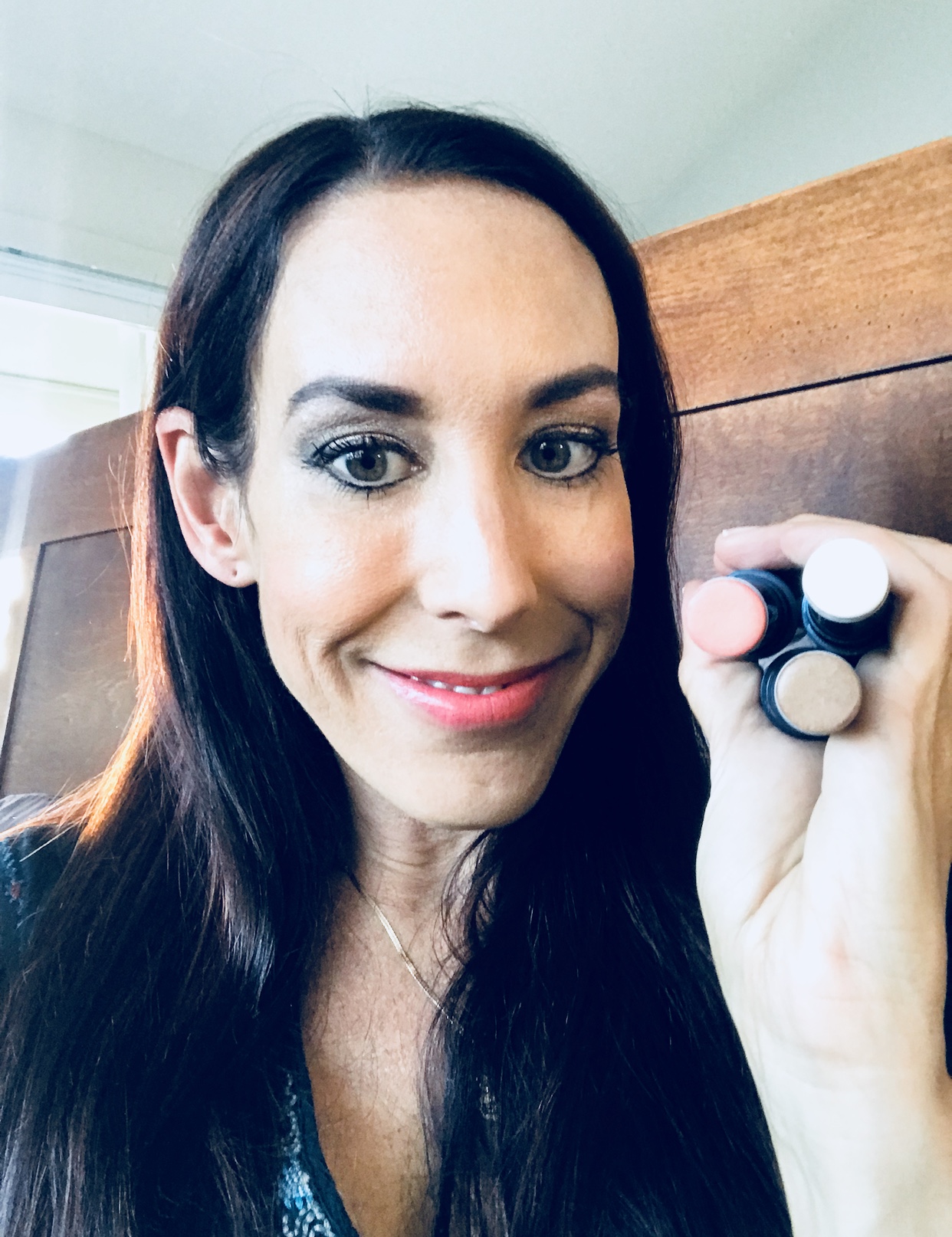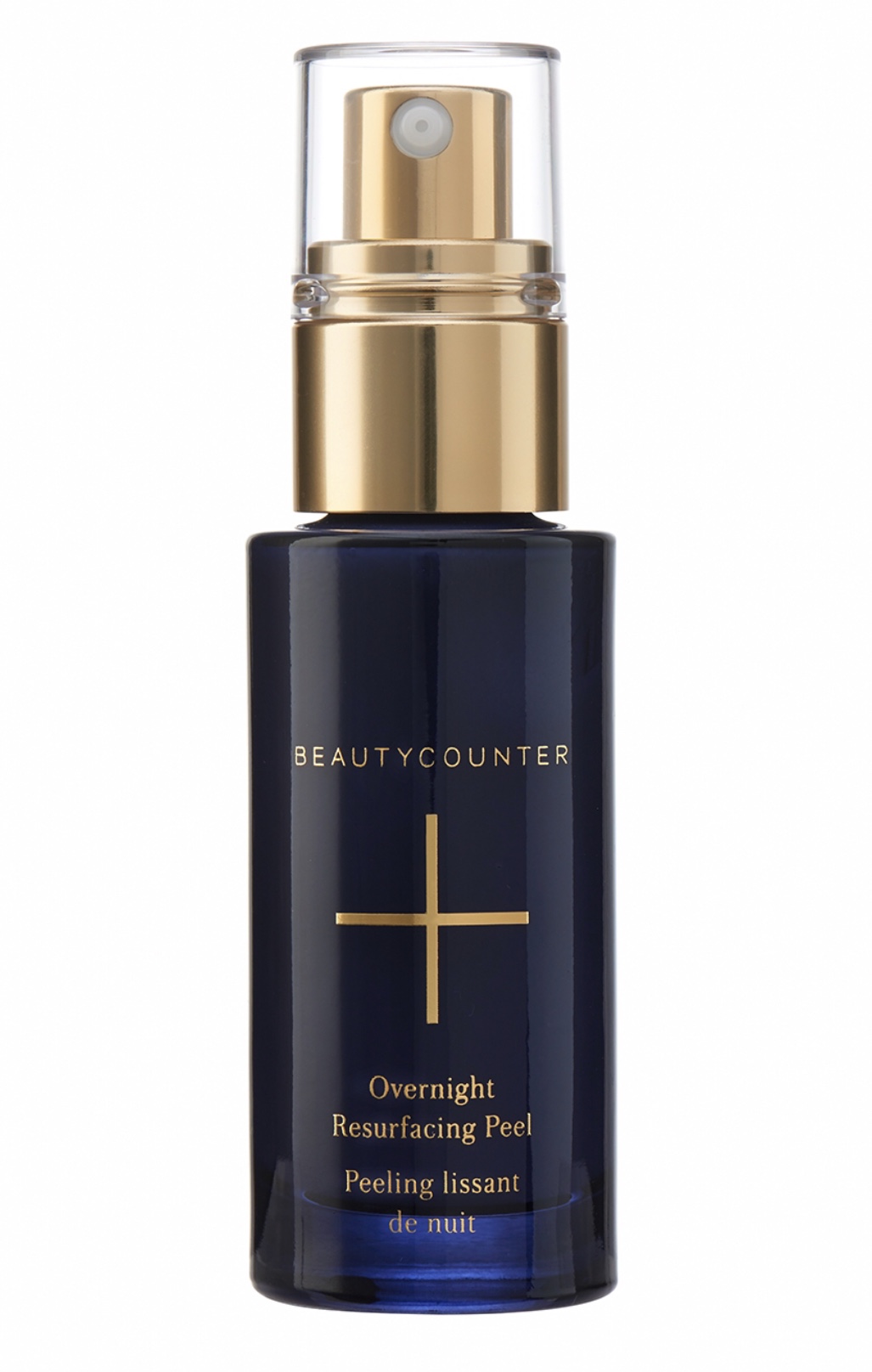 We also got to hear from the crazy talented Christy Coleman who is wizard with colors! I took notes like crazy when she shared all of the new goodies headed our way. I wish I could tell you now, but I am sworn to secrecy!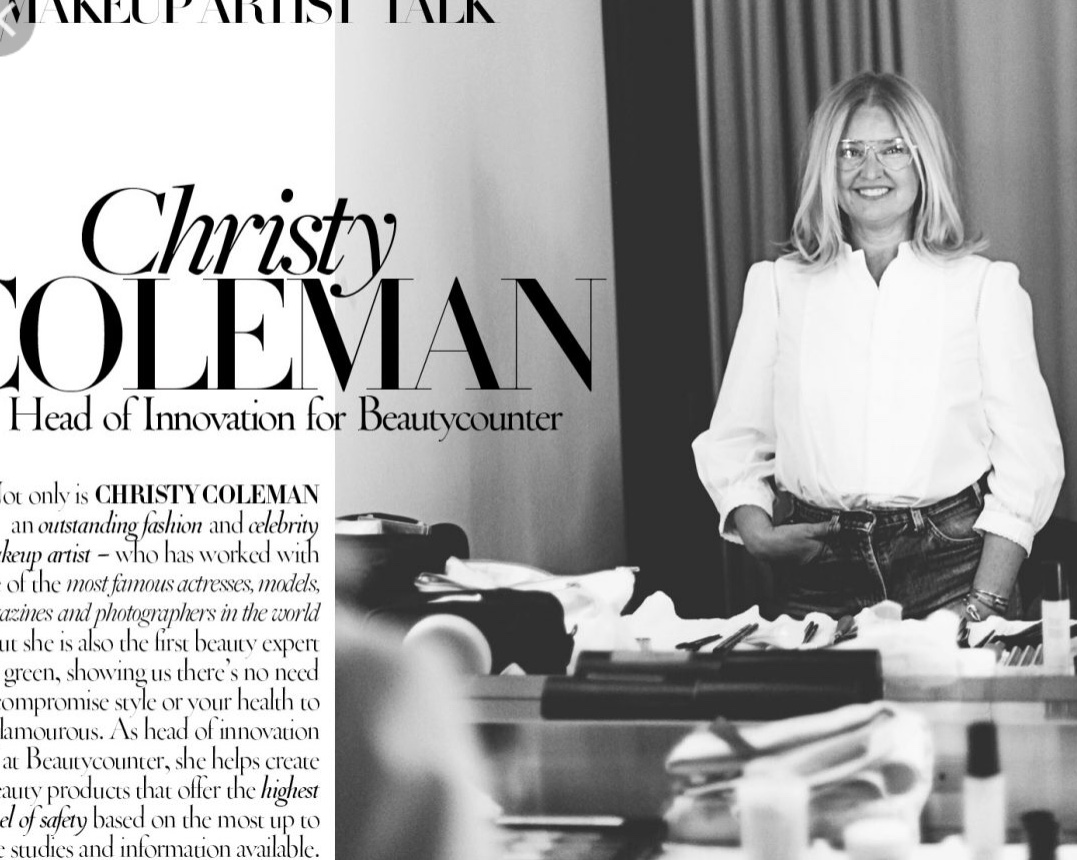 10. You will leave with a goody bag PACKED with full-size products. I can't tell you what's in there ladies, (except for the peel) but I can promise you it's the BOMB!

11. Expect some reward lunches. I'm such a badass I got to attend not ONE but TWO reward luncheons with Greg Renfrew and Gina Murphy! (Honestly, I'm not a badass at all, but the starts really aligned for me the first few months!)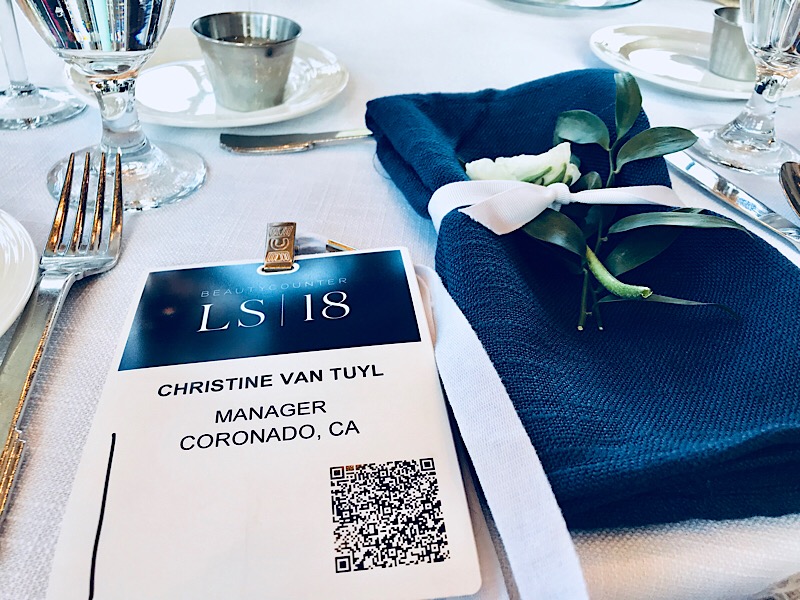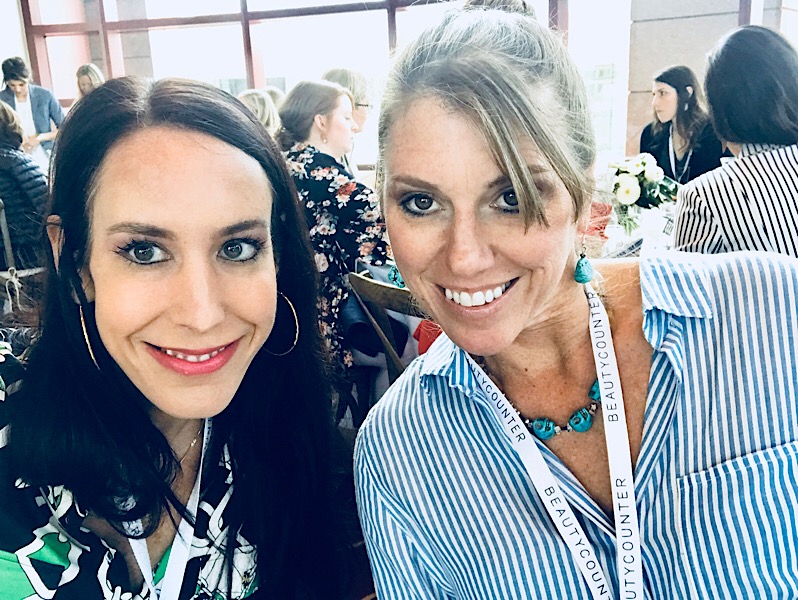 The lunches were lovely…a couple hundred of us were seated in the beautiful Seasons rotunda and treated to a healthy grilled chicken salad, fruit and dessert. There was an empty seat next to me at the first lunch, and when Gregg walked around to all of the tables, she sat right next to me!
I got to tell her how much I enjoyed her speech about diversity and she totally expanded on it and chatted with her table for a while until one of her handlers told her she needed to move on to get to everyone. I had the feeling that if she wasn't told to move on, she would have sat and chatted for hours. And yes, I did get this picture with her! Hooray!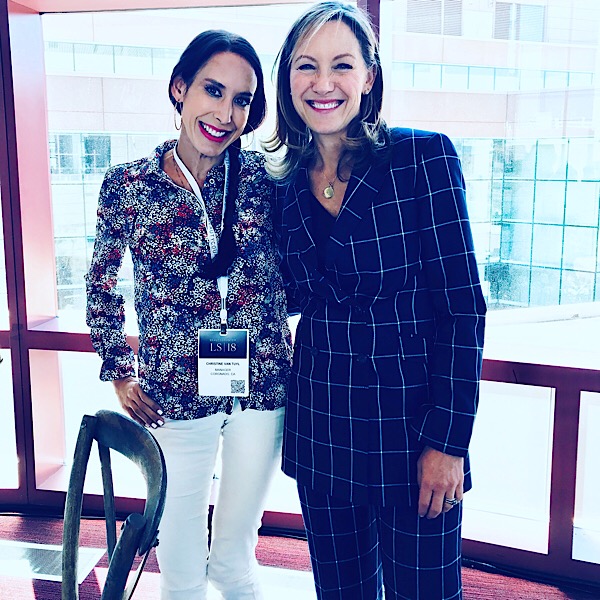 12.  Beautycounter knows how to throw a dance party.  Holy, moly! Beautycounter took over the Armory which is a massive, beautiful events center close to the Convention Center.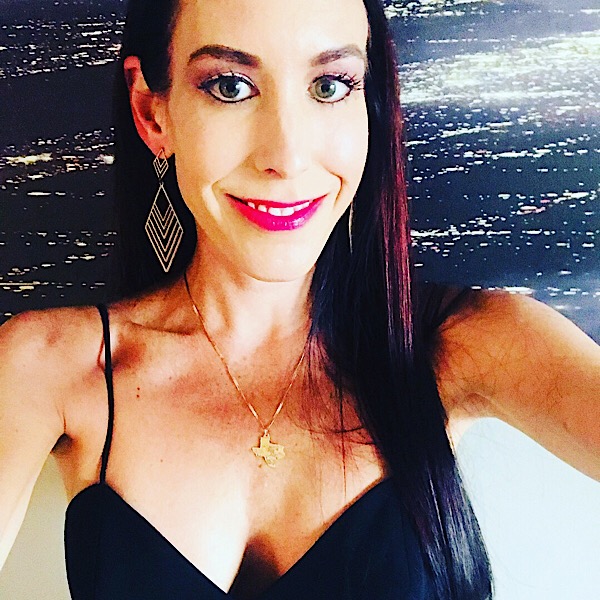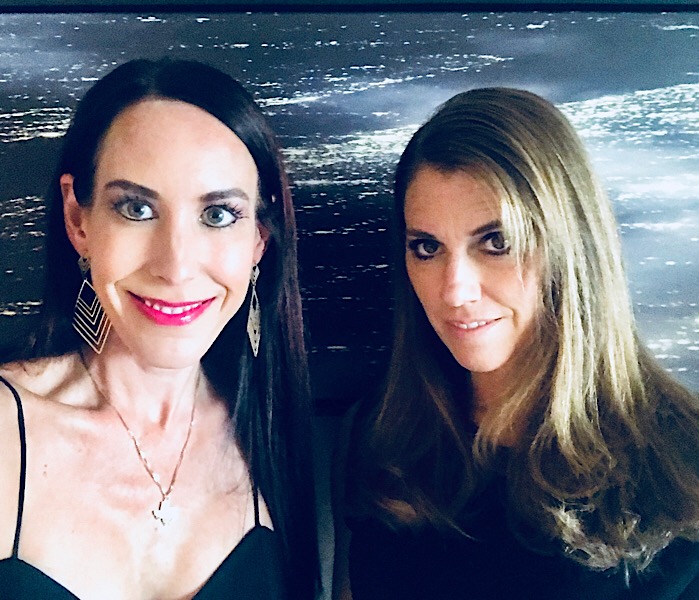 They hired an incredible lady DJ–Hannah Bronfman– who kicked some serious ass.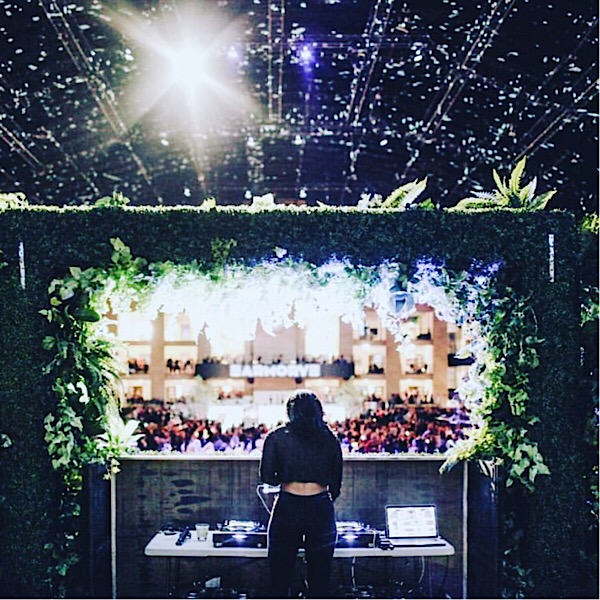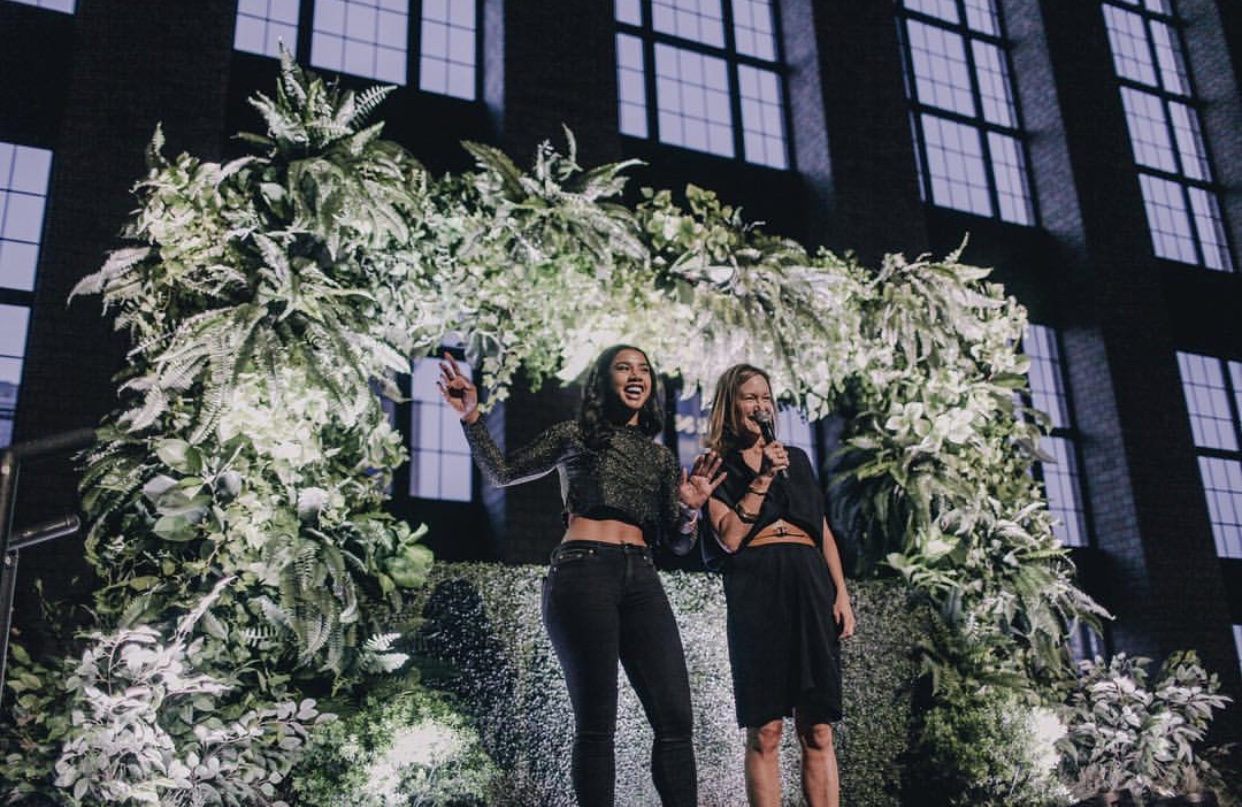 We danced (in heels) for about four solid hours until I slipped in someone's wine and had a real "I've fallen and I can't get up moment." My tailbone is still sore and it took me out of Pilates and yoga for four weeks! But it was worth it. So the secret is out…if you stayed at the party until the end and were wondering who slipped and fell…yes, it was ME!
Important to note…like all the other parts of the summit, expect lines at any large events. This means lines for food. It was almost damn near impossible to get anything to eat at this event, but it was reasonably simple to get a drink. Which made for lots of drunk chicks! (Including myself.) Next time, I will definitely eat something before I head out to the dance party!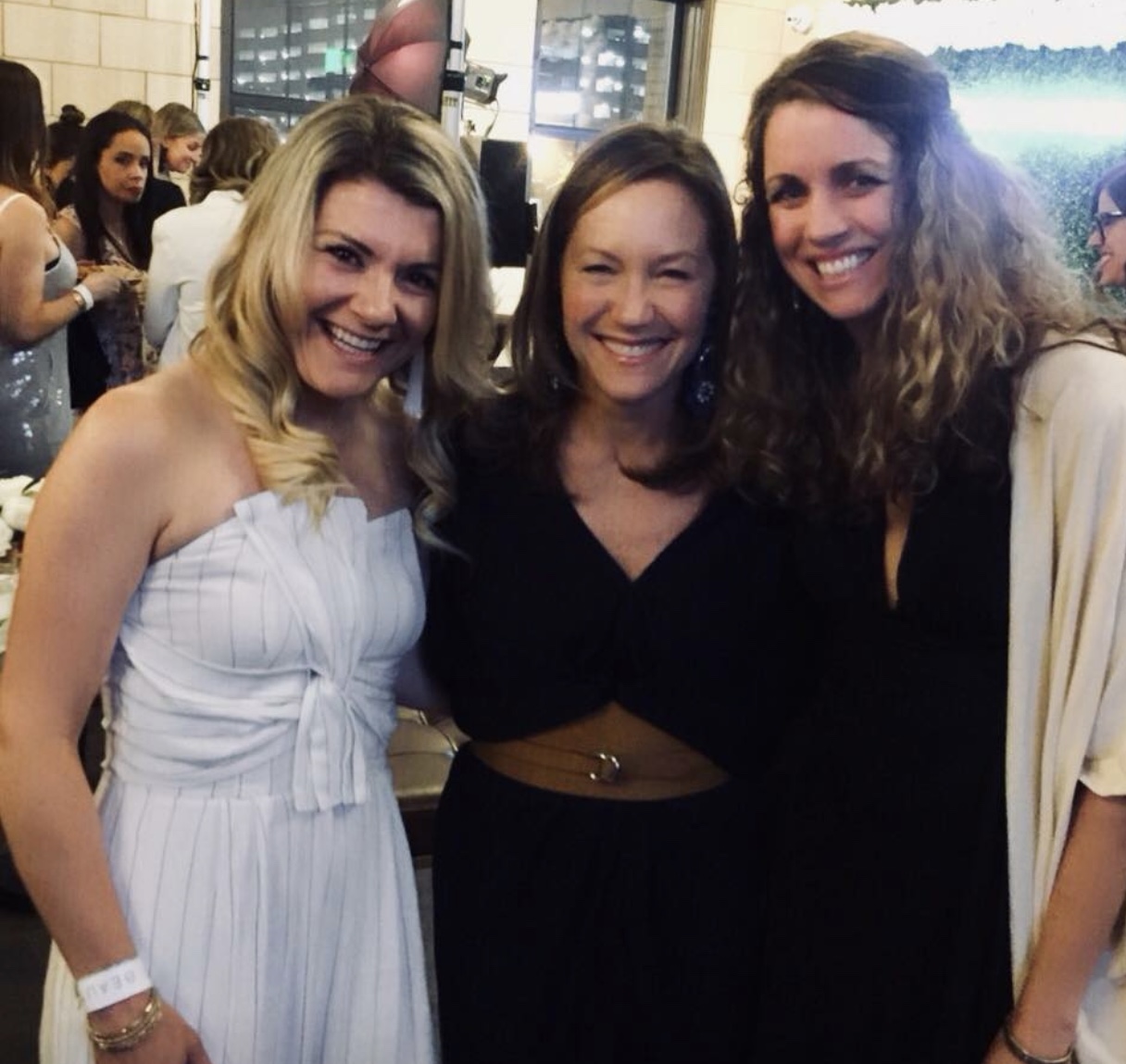 13. Get out on the town. Yes, you are here for Beautycounter but that doesn't mean that you shouldn't sample some of the sights, tastes and sounds of what your host town has to offer. Minneapolis is a BLAST and Jesi and I ventured out to Chino Latino for some amazing "equator food" and cocktails. We also paid a visit to the Gay 90s, a local gay bar which was super fun!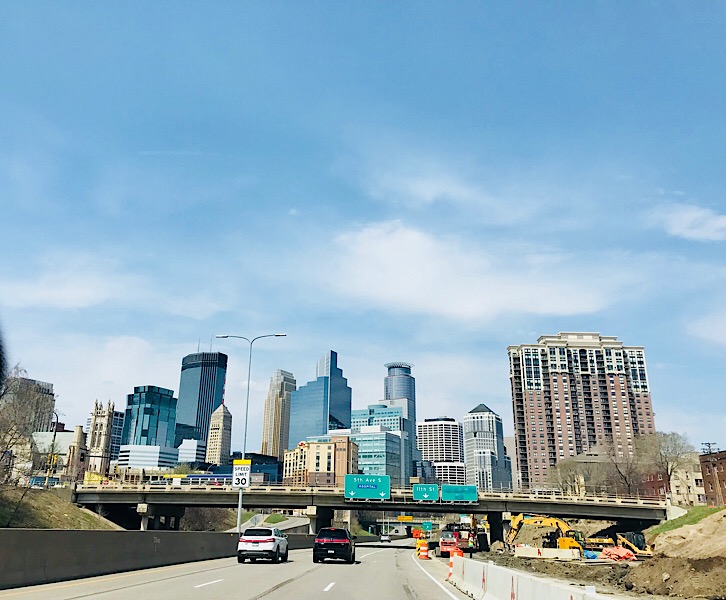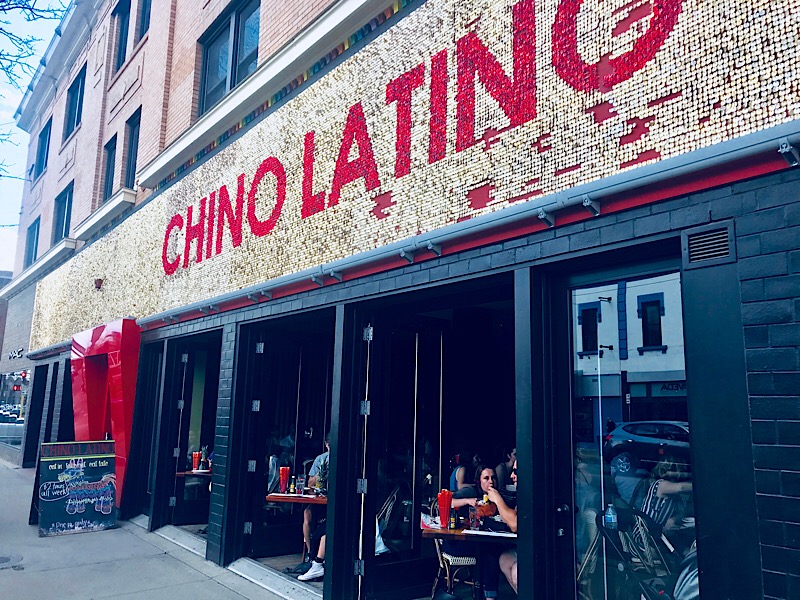 14. Return home completely psyched about everything you've experienced and learned! Would I do it again? In a heartbeat. Not only was it an amazing bonding experience with my girls, but I learned sooooo much. But the biggest thing I learned? That our company is run by smart, progressive, talented and most of all–kind people. That means so much to me. Birds of a feather flock together, and the birds I've met through Beautycounter have been proven to be lovely indeed!