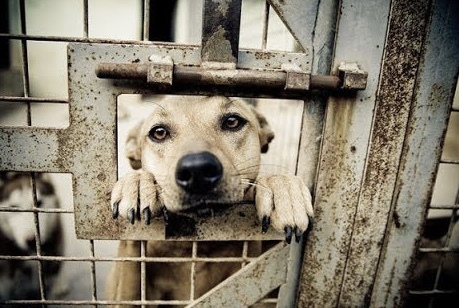 Buying "Up-Cycled" Pet Supplies Gives Homeless Dogs a Chance!
A dog is up for adoption at the animal shelter, but it's labeled "high needs." This means that—for whatever reason—it requires additional training to live a happy, healthy life. Maybe it came from an abusive home. Maybe it was never socialized. Maybe it just needs some extra love and care…above and beyond what most dogs require.
Sadly, this scares off a lot of people. They may not have the time or financial resources to pay for extra training. They may move on to another dog, while this one remains at the shelter.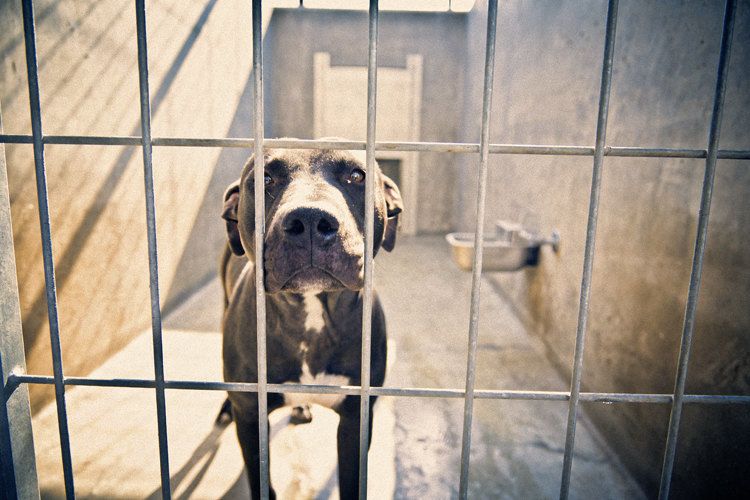 Enter, Emily Flener and Pawsitive Intentions. She created the nonprofit to help these high-needs adoptable pets get the training they need, without placing a financial burden on the new owner.
How does she do this? But making and creating pet supplies and pet toys from donated materials…such as T-shirts from companies doing walk/run events.  100% of profits from the sales of the pet supplies will pay for the training of the dogs.
"By removing any financial burden pet training may add, we hope to remove any barriers keeping these pets from being adopted," says Emily. "'Training' can sometimes come with a stigma. We hope to remove that by normalizing training as part of the adoptions process."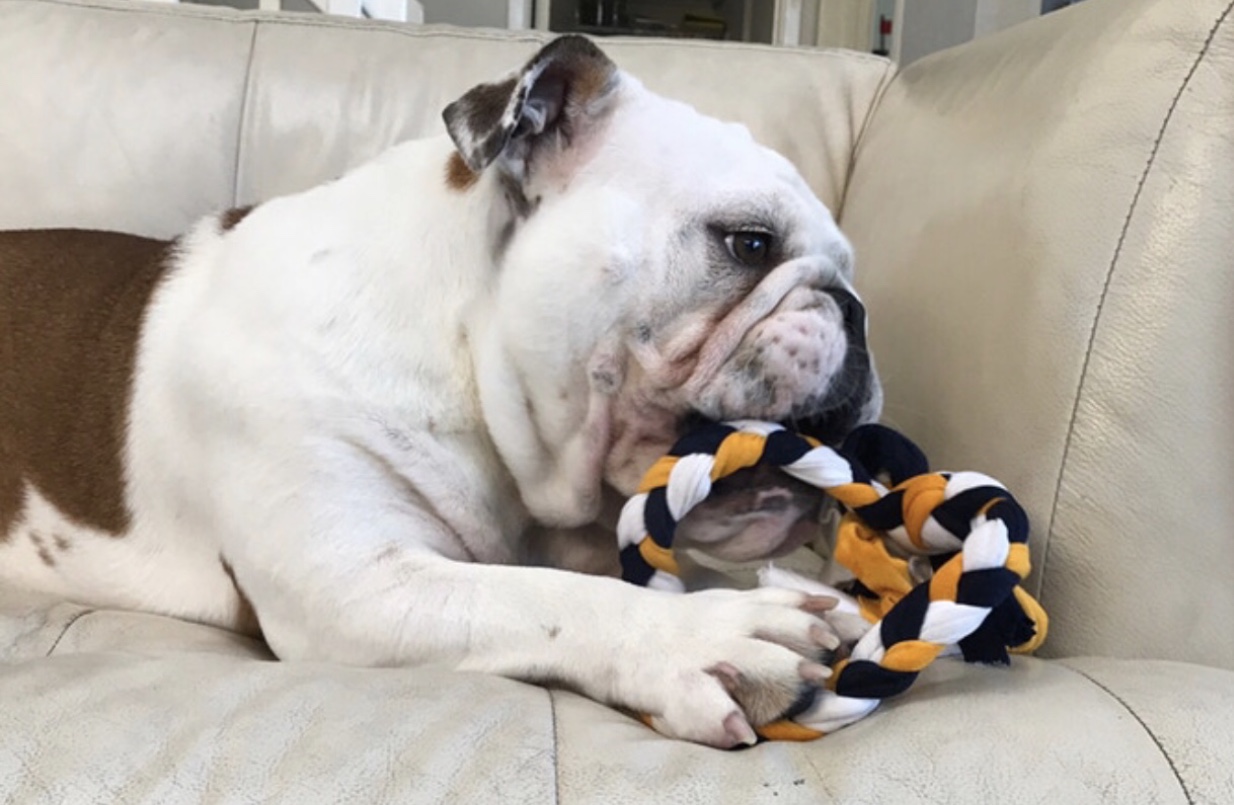 "Up-cycling is the re-purposing of items into something they were not intentionally intended for," says Emily. "For example, our t-shirt tug toys are made from donated t-shirts into these delightful pet toys! You know those volunteer or walk/run shirts your company may hand out? Now they are pet supplies!"
Emily not only makes t-shirt rug toys, but also a braided cat teaser and a snuffle mat which is a cool interactive meal solution.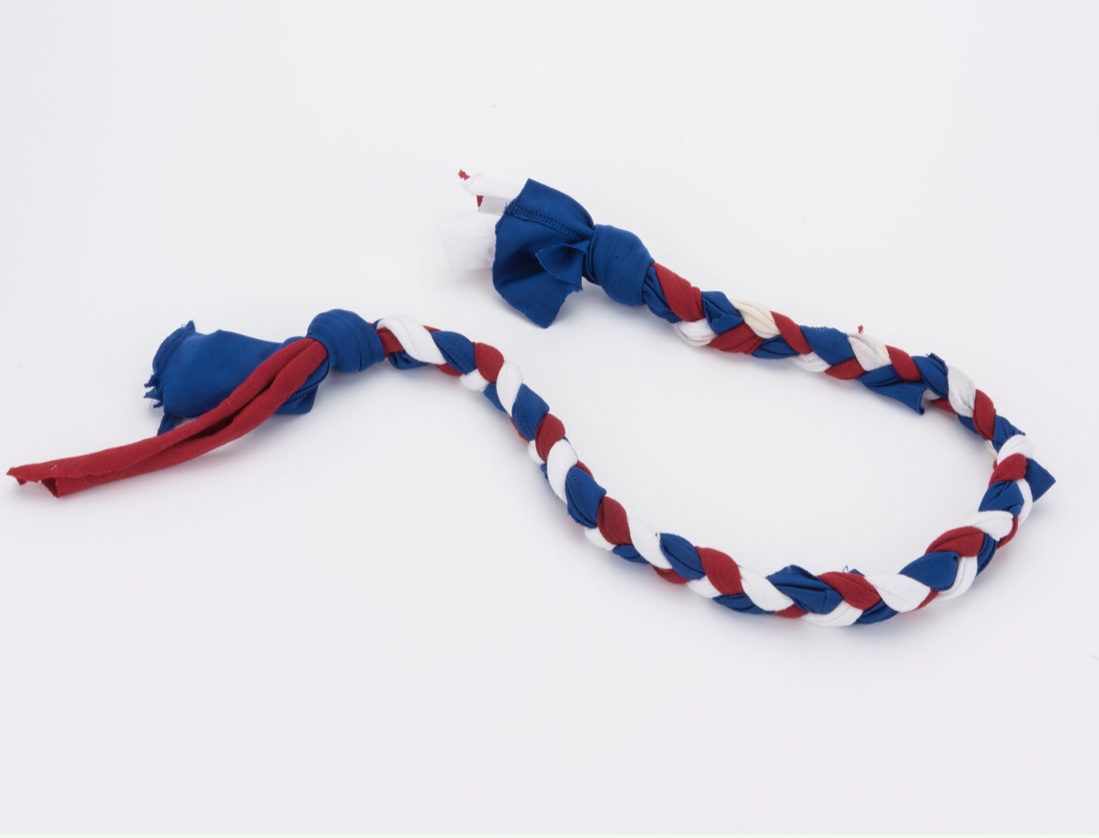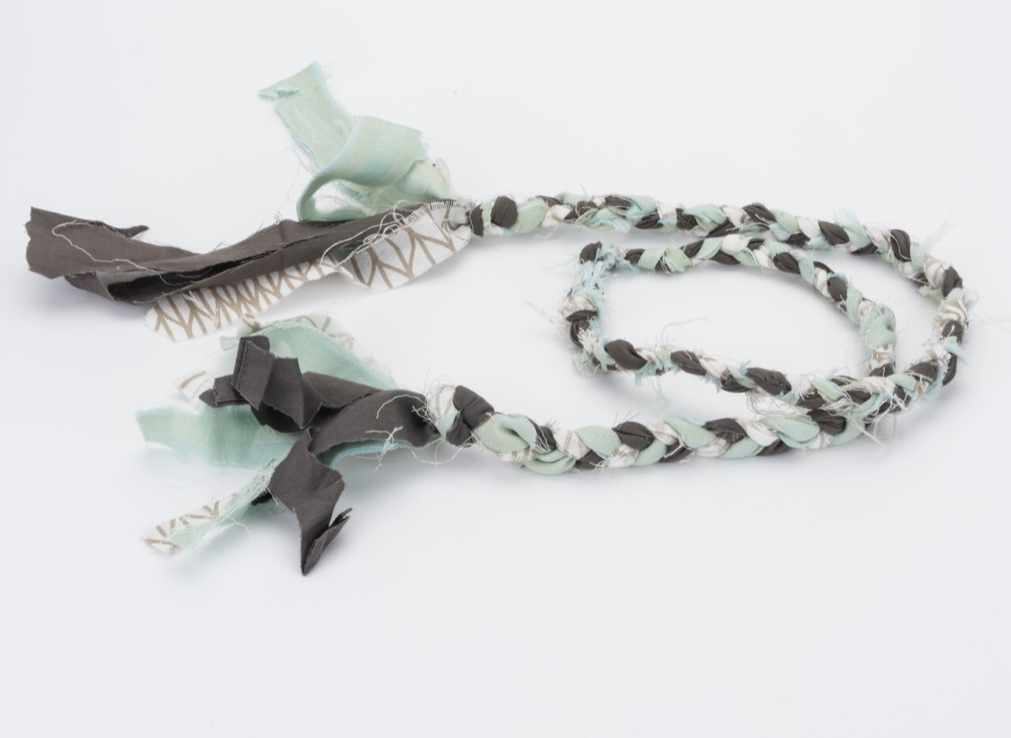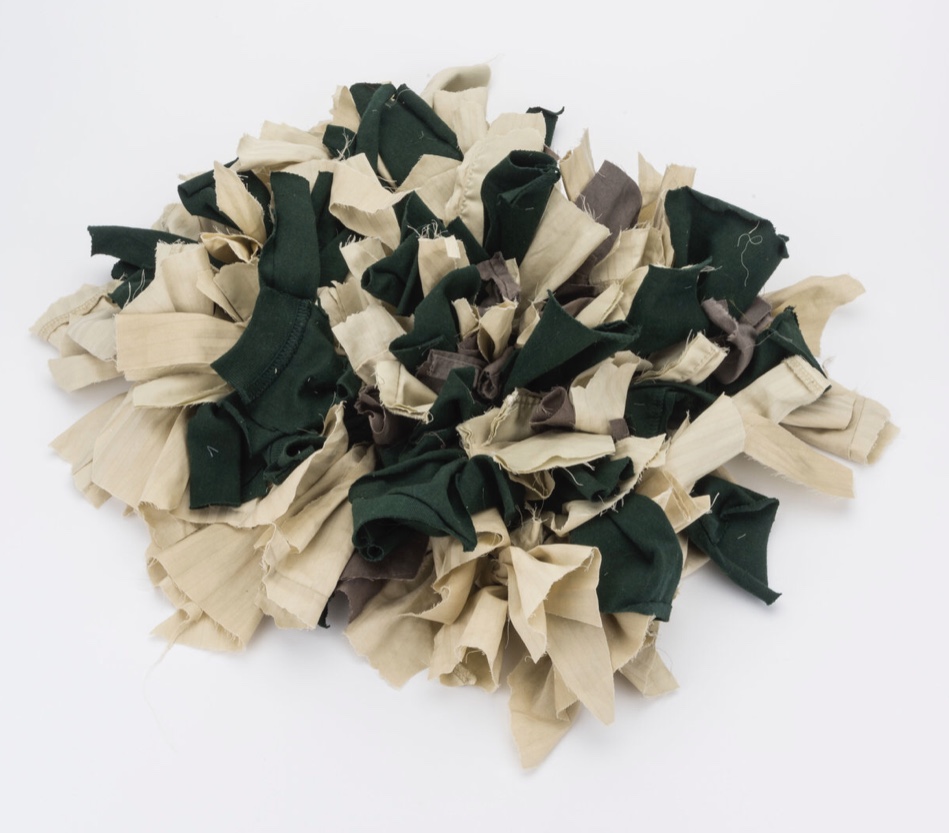 "The snuffle mat is great for cats and dogs," says Emily. It can be used for meals or treats. Sprinkle your pets dry food into the fabric, brush around with your hand and dinner is served! Pets will sniff, dig, paw and root for their food, providing them valuable entertainment and stimulation."
So what exactly is a high-needs adoptable pet?
"We view a high-needs adoptable pet as one who requires post-adoption training as a contingency for their adoption," says Emily. "Required training can range from basic 'sit, stay, down' commands to learning special hand signals for deaf or hard-of-hearing pets."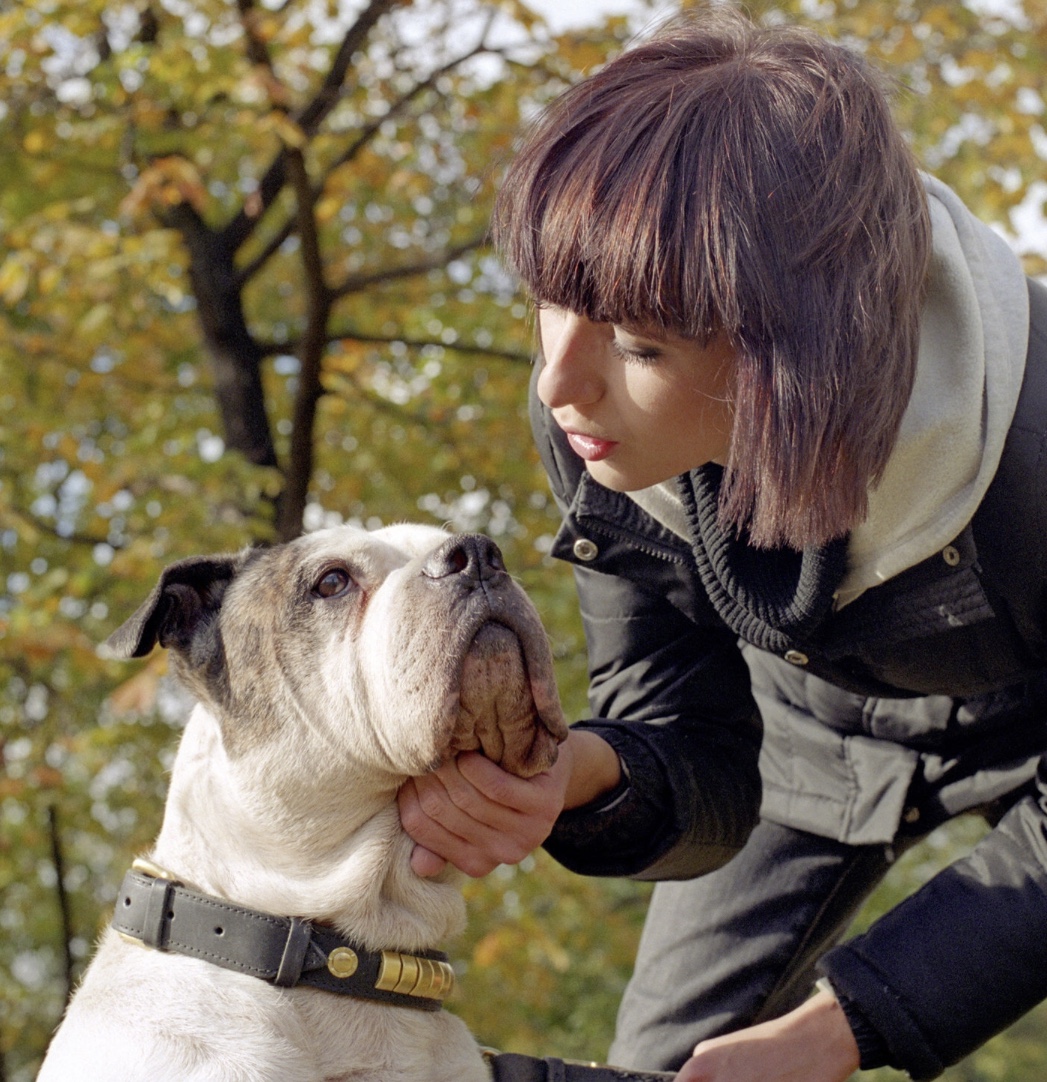 When up for adoption these pets can be easily overlooked.
"People may be deterred by additional training requirements, nervous a dog could cause injury or just not know much about training and make assumptions," says Emily.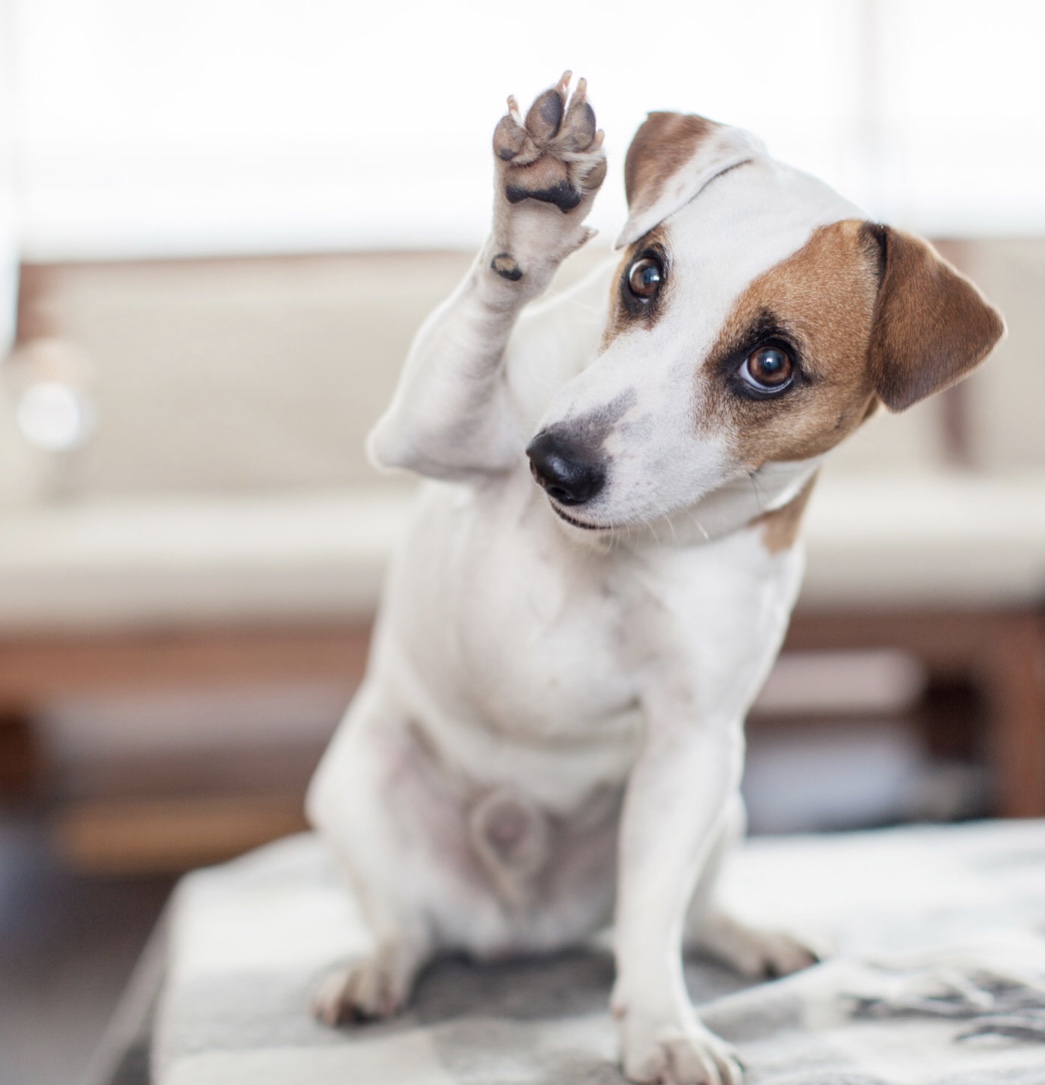 What kind of training does "high needs" pets really need? Is it complicated?
"It is not complicated at all and can be fun to learn something new with your new dog! They typically only need a little extra time and attention," says Emily. "I want to help these pets because I currently have a dog on either end of this story. My Chihuahua, Ribbons, was attacked by a dog who required training and proper socialization but never received it. Luckily she survived this attack and is still with me today."
Emily's other dog, a cattle dog Pryor, was adopted by Fred Keller–her significant other and a Coronado '03 graduate.
"Pryor is a dog who really needed training to assimilate to his day-to-day life," said Emily. "His rescuer never told us this, we think for fear that he would not be adopted. Luckily, we had the financial means and pet experience to work with him on his particular issues."
When they learned of Pryor's additional training needs, Fred and Emily had to adjust to this unforeseen training requirement.
"It was through this adjustment as a family when I realized training does not have to be hard and can be quite bonding for the family unit," says Emily.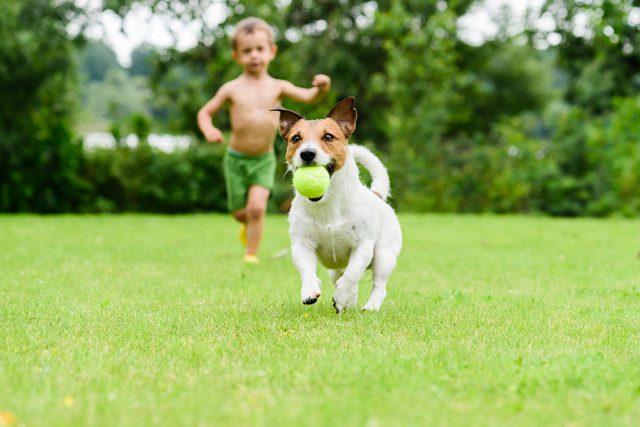 Emily hopes that with Coronado boasting the #1 Dog Beach in San Diego, local residents will find it relieving and beneficial to know more dogs will get the training they need. We couldn't agree more!
To learn more and to purchase "up-cycled" pet supplies, check out the website at: http://www.pawsitiveintentions.org