Now that virtual events are the new normal, the Coronado Schools Foundation (CSF) is in sync with the times and set to air the FIRST EVER fully-virtual CSF Telethon on May 6, 2020 from 5-9pm.  In a combination of pre-recorded segments and live tapings with scheduled Zoom calls, Coronado residents, students and supporters will be entertained and delighted with the telethon to support our schools.
So grab your popcorn, a beverage of your choice, and settle in to watch the Coronado community rally around our amazing schools.
This year's telethon has some amazing celebrity hosts, including returning host and former Coronado Mayor Casey Tanaka.
"I am excited to support CSF because they make such a huge difference in our schools, whether it is through funding programs like summer enrichment for young kids, equipment like Chromebooks and document cameras, or essentials like lab equipment for our science classes," says Casey. "The telethon is an important way for students to show our community their talents and what they have learned this year. It's a vital moment for our community to step forward to support CSF and our schools financially."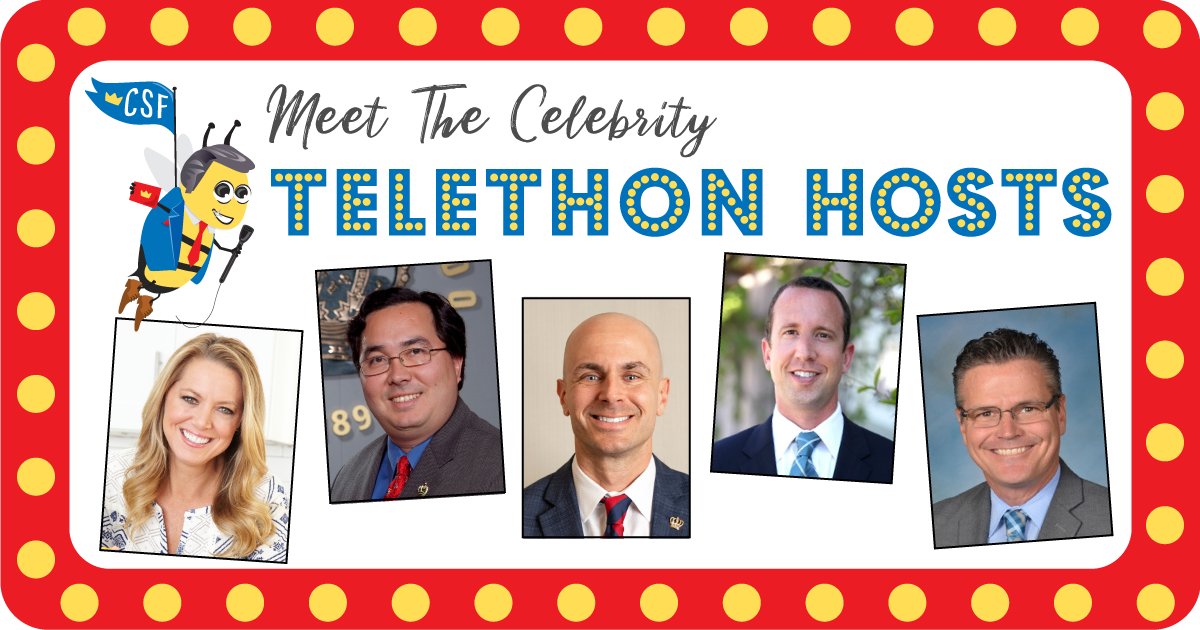 Other local celebrity hosts include the New York Times bestselling author and TV celebrity chef, Melissa d'Arabian, who will host a hilarious baking challenge called "Schooled It," in which teachers from each of the schools will have a bake-off and students will judge.
"As a parent with three daughters enrolled in Coronado schools, I am so appreciative of the enrichment programs CSF provides for our kids,"says Melissa d'Arabian. "All of this is made possible by the generosity of our amazing community of donors."
Joining d'Arabian are Coronado Mayor Richard Bailey, mortgage lender Kory Kavanewsky, and CUSD Superintendent Karl Mueller.
"Right now, our students are craving connectedness to school and peers and CSF is rising to the challenge by forging ahead with beloved annual Telethon!" says Karl. "While nothing in our new normal is normal, the response from the Coronado Schools Foundation certainly reminds us that in Coronado our commitment to student health, safety, and success is unwavering."
Teachers like Devon Roberts, who teaches first grade, see the funding from CSF at work on a daily basis.
"CSF provides incredible opportunities to our students, and I am so thankful for their support," says Devon. "It's because of CSF that my students are able to participate weekly in our iLab where they work collaboratively, problem solve and engage in enriching hands on activities. They are also able to attend VAPA classes where they sing, dance, paint, make pottery and act."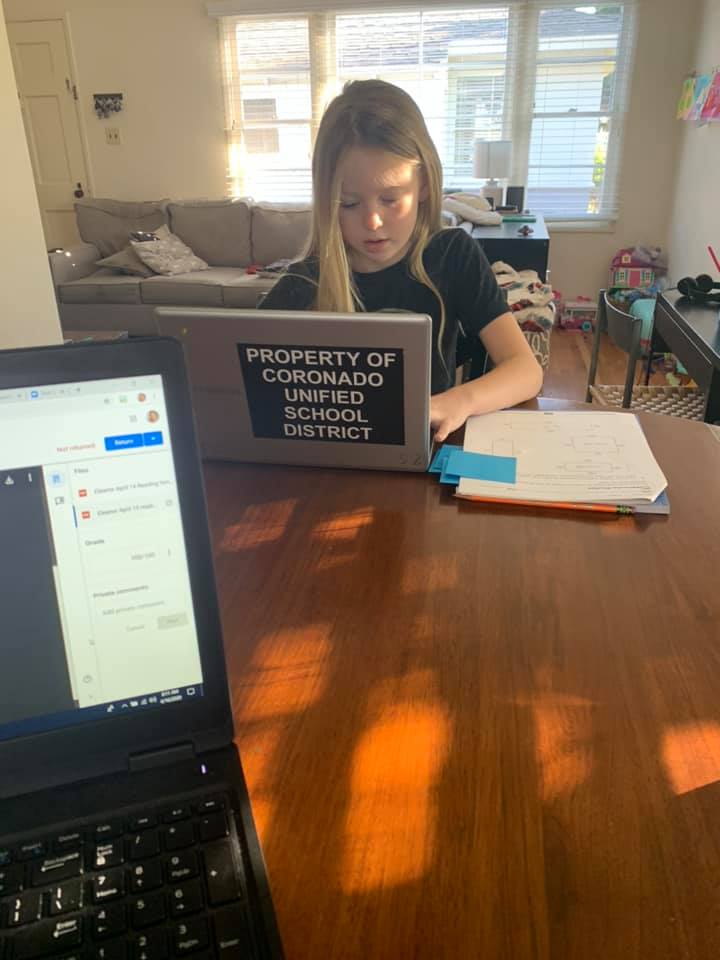 Jeanmarie Bond, CSF president and CEO, will host the event live from Coronado High School and will be welcoming zoom guests throughout the broadcast as well as introducing some of the prerecorded segments.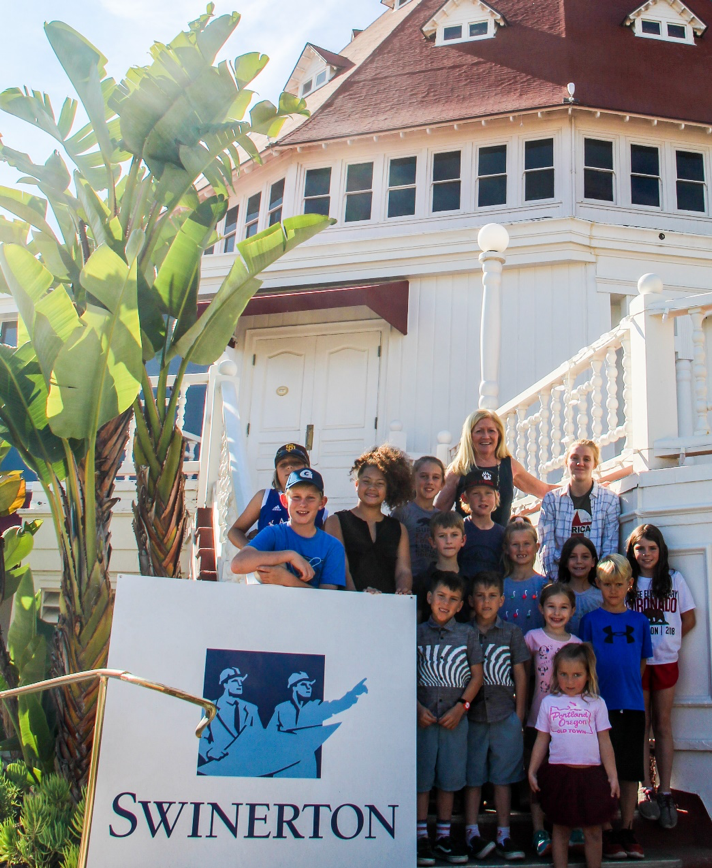 "We want to make certain that we stay connected," says Jeanmarie. "These are unprecedented times, with everyone hunkering down and staying at home. That's exactly why we decided to go forward with this Telethon virtually – to connect with one another, reinforce that we are all in this together, and celebrate this wonderful community that is Coronado!"
With student hosts and special guests from the community, this year's lineup offers viewers a chance to feel engaged with their classmates, teachers, school administrators, and friends. From game shows to cooking competitions, students, teachers and community leaders will be on hand to entertain.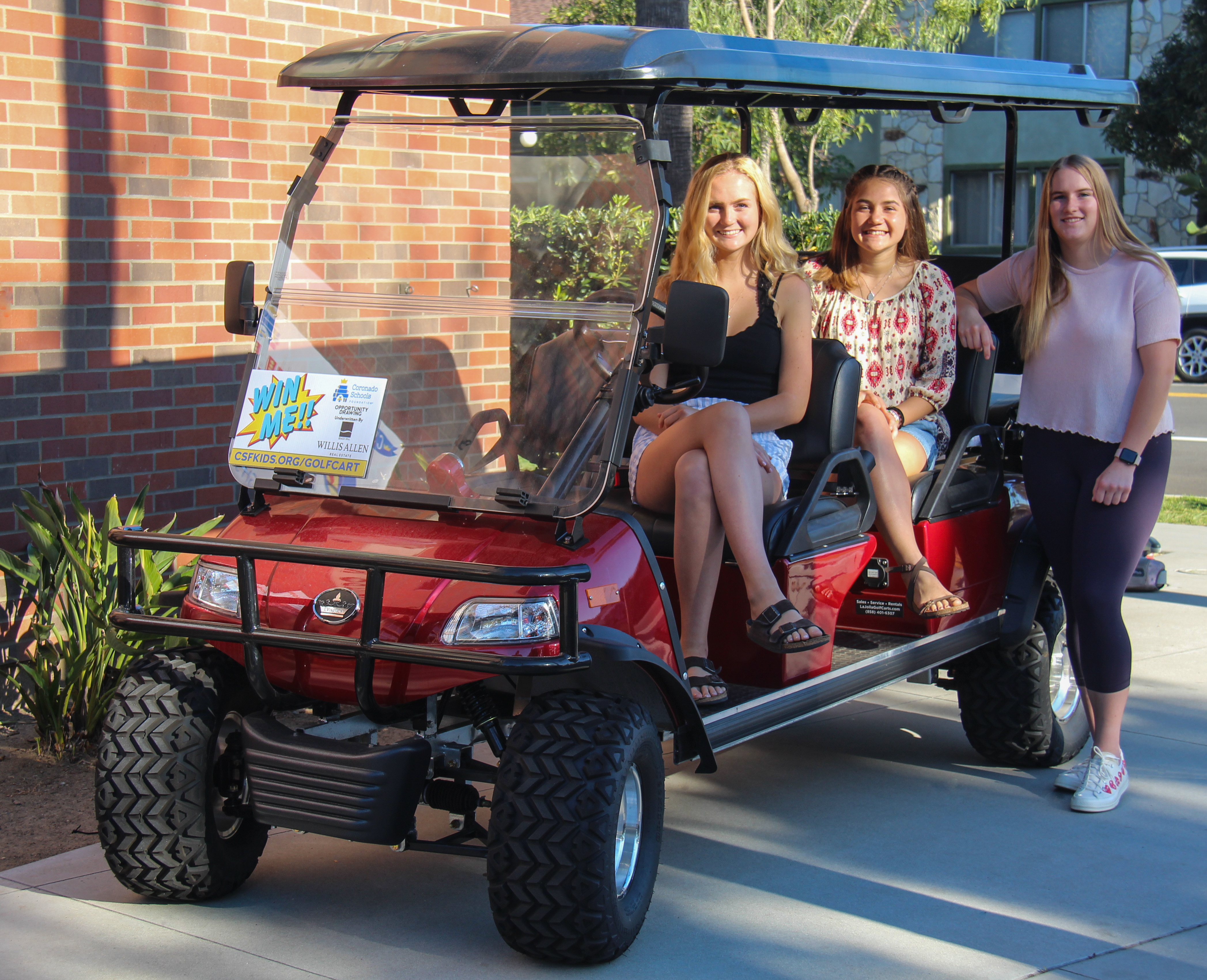 The Telethon is made possible by Presenting Sponsor Swinerton and Swinerton Renewable Energy, pivotal partners in the $125 million Hotel del Coronado renovation project, along with Producing Partner Mullins Orthodontics and Golf Cart Opportunity Sponsor Willis Allen Real Estate of Coronado. Block Partners for each of the hours include the Hotel Del Coronado, Buona Forchetta, Alan Kinzel from Douglas Elliman Realty, and Dr. Natalie Bailey from Advanced Dentistry in Coronado.
Underwriting Partners for the production are La Mer on Orange Avenue, Spiro's Greek Café, the Chisholm Mickel Team from Berkshire Hathaway, Clayton's Coffee Shop, CMG Mortgage, Nicolls Design, and Navy Federal Credit Union. A team from Finest City Entertainment will produce and broadcast the show, with dozens of Coronado community members working virtually to ensure this show is a success.
The CSF Telethon will be broadcast live and virtually on AT&T Ch 99, Spectrum CH 19, coronadotv.me and csfkids.org/telethon. During the telethon viewers will be able to call in donations or go online to csfkids.org/give and choose which school they would like to donate to.
Thanks for reading, and be sure to tune in to support your schools!