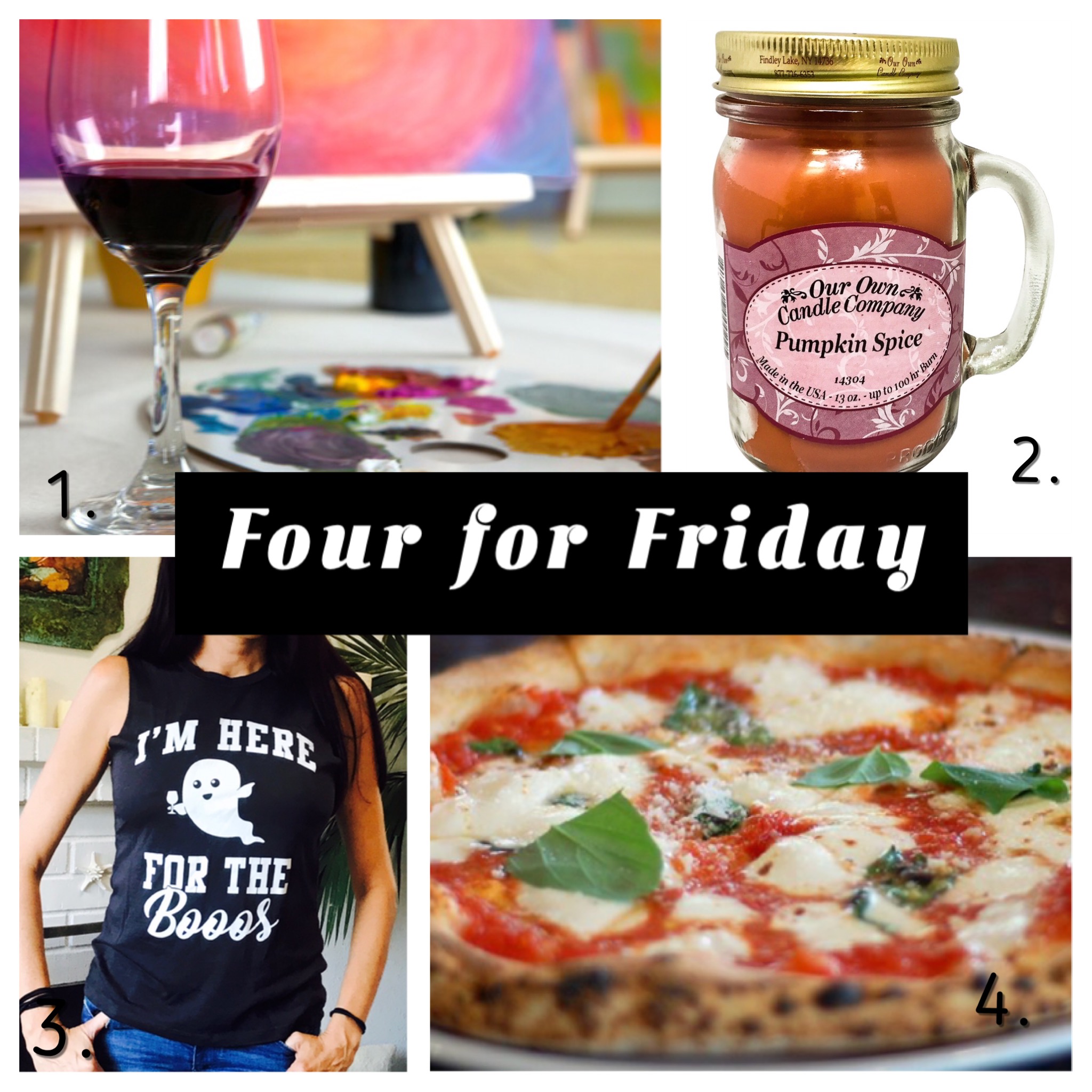 This is the part of the blog where I share great deals you can score without leaving the island! Let's get right to it.
1."Wine and Paint" workshop at Emerald C Gallery. Cozy up at Emerald C for some brush dipping and wine sipping! You'll create your own canvas masterpiece, and the $40 fee includes supplies, instruction and all the wine you can drink! But don't forget to RSVP…space fills up fast. Workshops run every Wednesday, Friday and Saturday from 6-8pm. Cheers to that! Register online and preview the paintings here.
2. The Pumpkin Spice Candle by Our Own Candle Company. Nothing says Fall like pumpkin ANYTHING. I bought this candle a couple of weeks ago and it makes my house smell amazing! Getting ready to Amazon Prime a couple more of these bad boys. Check it out here. Amazon, currently $14.99.
3. "I'm Here for the Boos" Tank. I grabbed this from Target last week to make my $80 "Target minimum" and I love it. My daughters think its super cute, and I dig the witty (and appropriate) pun. Target, $12.99.
4. Happy Hour at Il Fornaio. I love getting cozy in the bar or toasty under the heat lamps in the outdoor patio for this happy hour. How can you beat eating $6 pizzas a stone's throw from the blue bay? Happy Hour runs Monday-Friday from 3-6pm. 1333 First Street, Coronado. 619-437-4911.
Thanks for reading, and happy Friday!