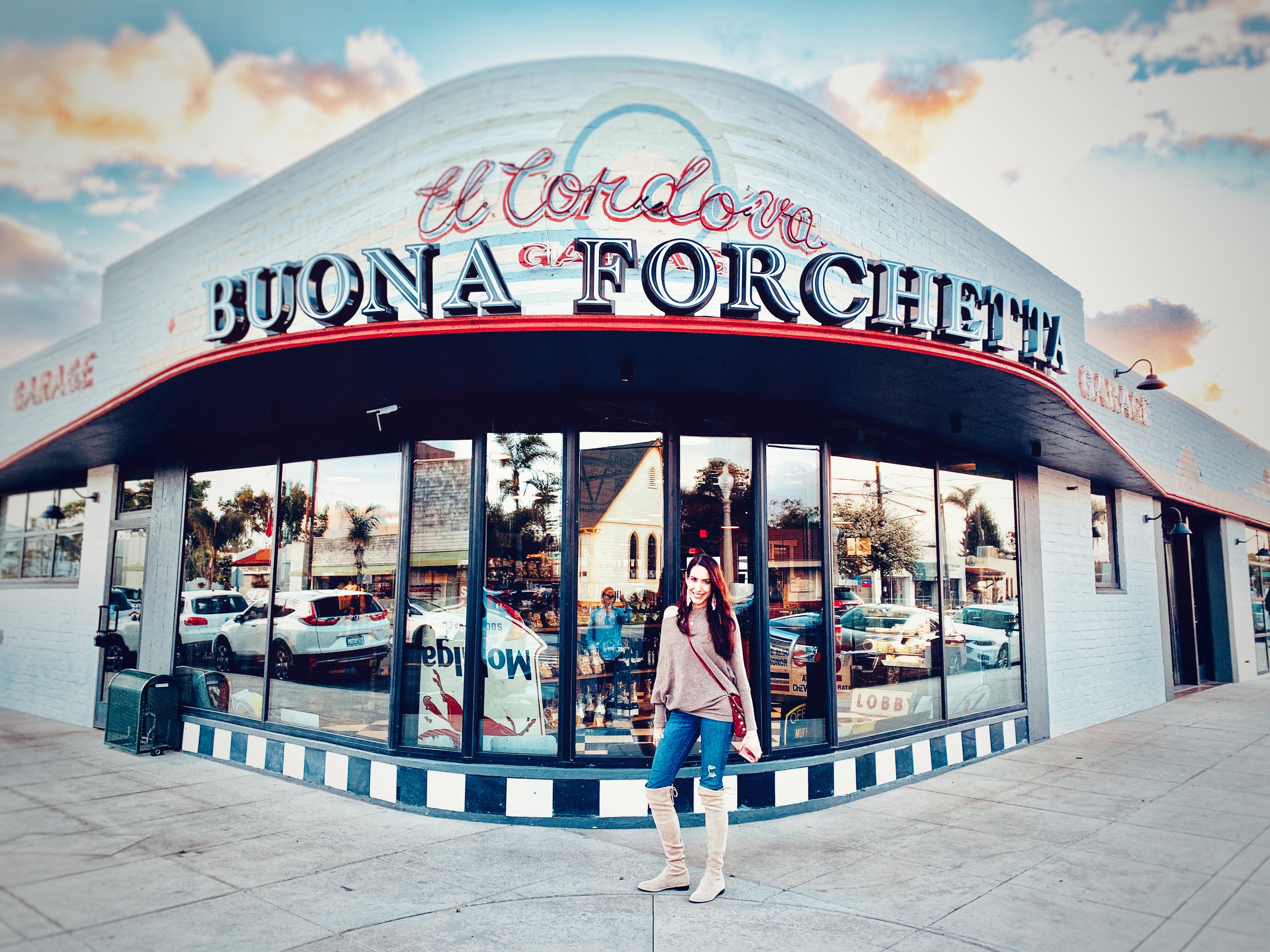 Sink your fork into this: Buona Forchetta is here, and it's GLORIOUS! 
After much anticipation, Garage Buona Forchetta is finally opening its doors at the former digs of the iconic El Cordova Garage.
Written up in the New York Times, the Los Angeles Times, Sunset Magazine and Food and Wine, the Buona Forchetta family of restaurants is known for his authentic, undeniably delicious and award-winning Neapolitan-style pizzas. Not to mention its global wine list, chef-driven pastas, to-die-for salads, and…holy moly…the cannoli!
My husband and I were lucky enough to attend the Friends and Family soft opening last night, and it was nothing short of fantastico.
First off, the charming little neighborhood market as you enter from C Avenue is plucky and inviting. It's stuffed with delicious Italian imports that would be welcome in any kitchen.
The wide-open feel is spacious, yet warm, with a lots of light. The design and decor honors the original theme of the building, celebrating the nostalgia of a 1940s garage. You'll find lots of old signs and relics from El Cordova, sure to appease local diners and tickle fond memories of yesteryear.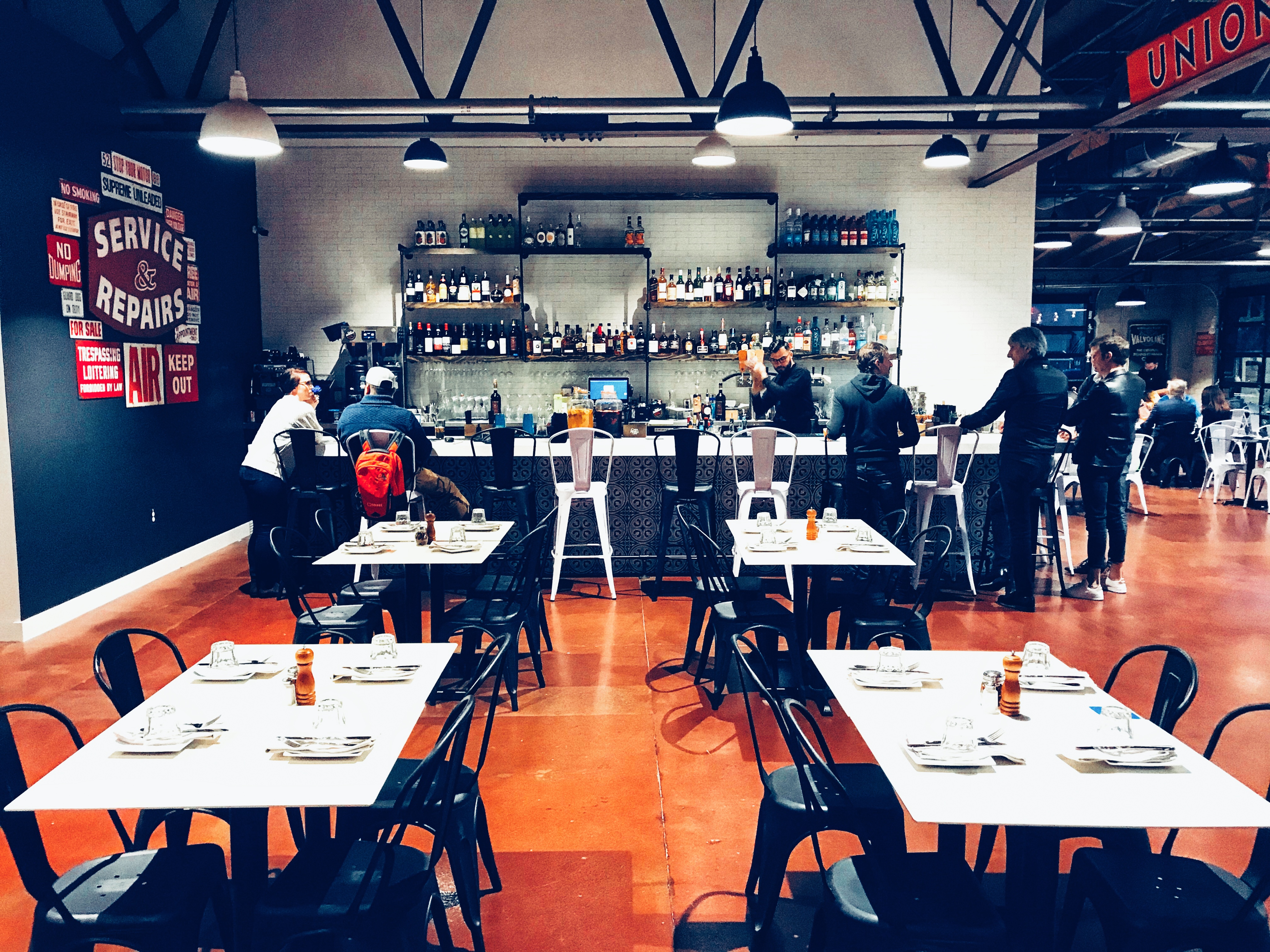 You'll love the kitchen, where the pizza-making is open for viewing.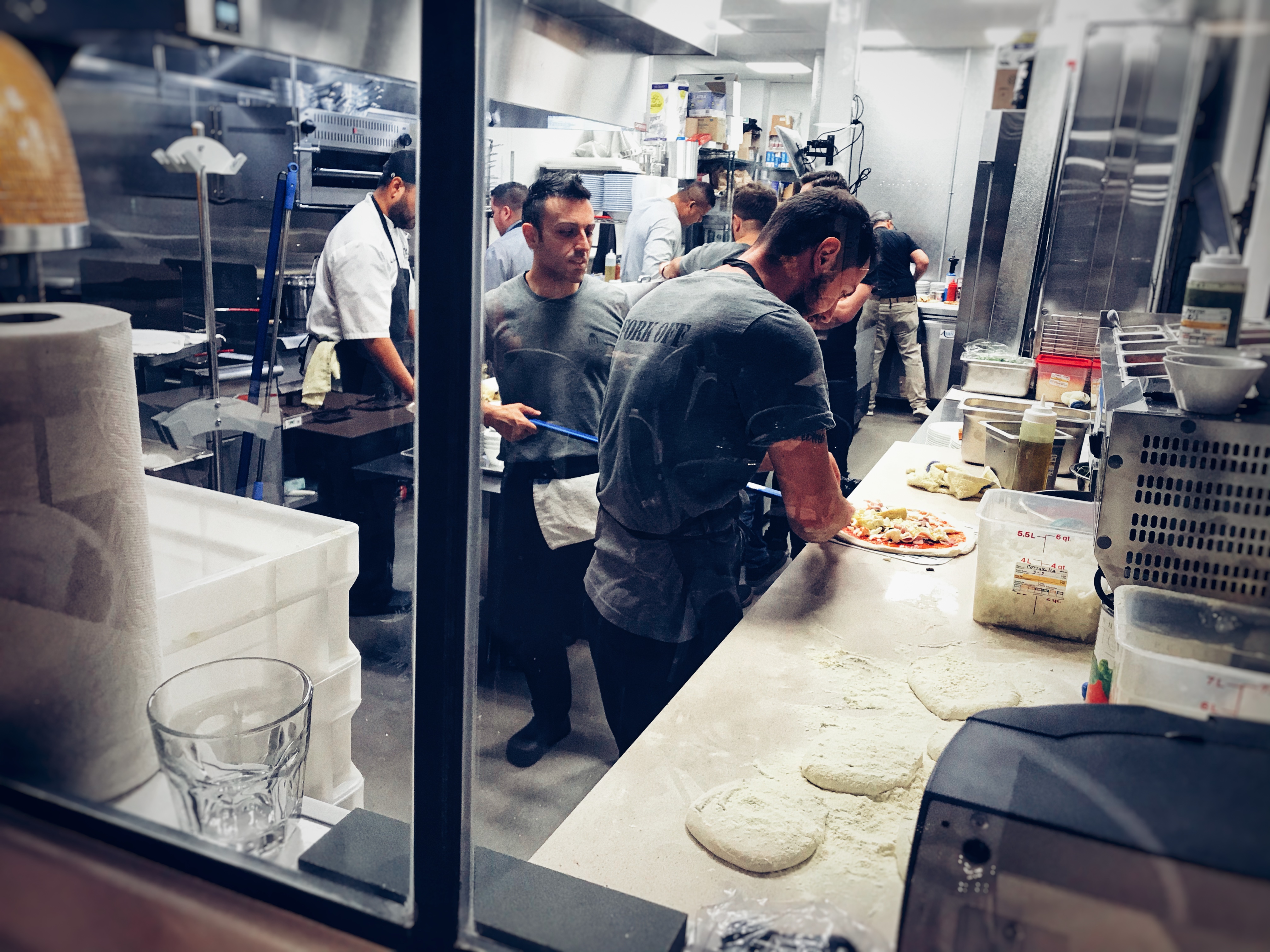 And yes, that's a giant Connect-Four game in the entry.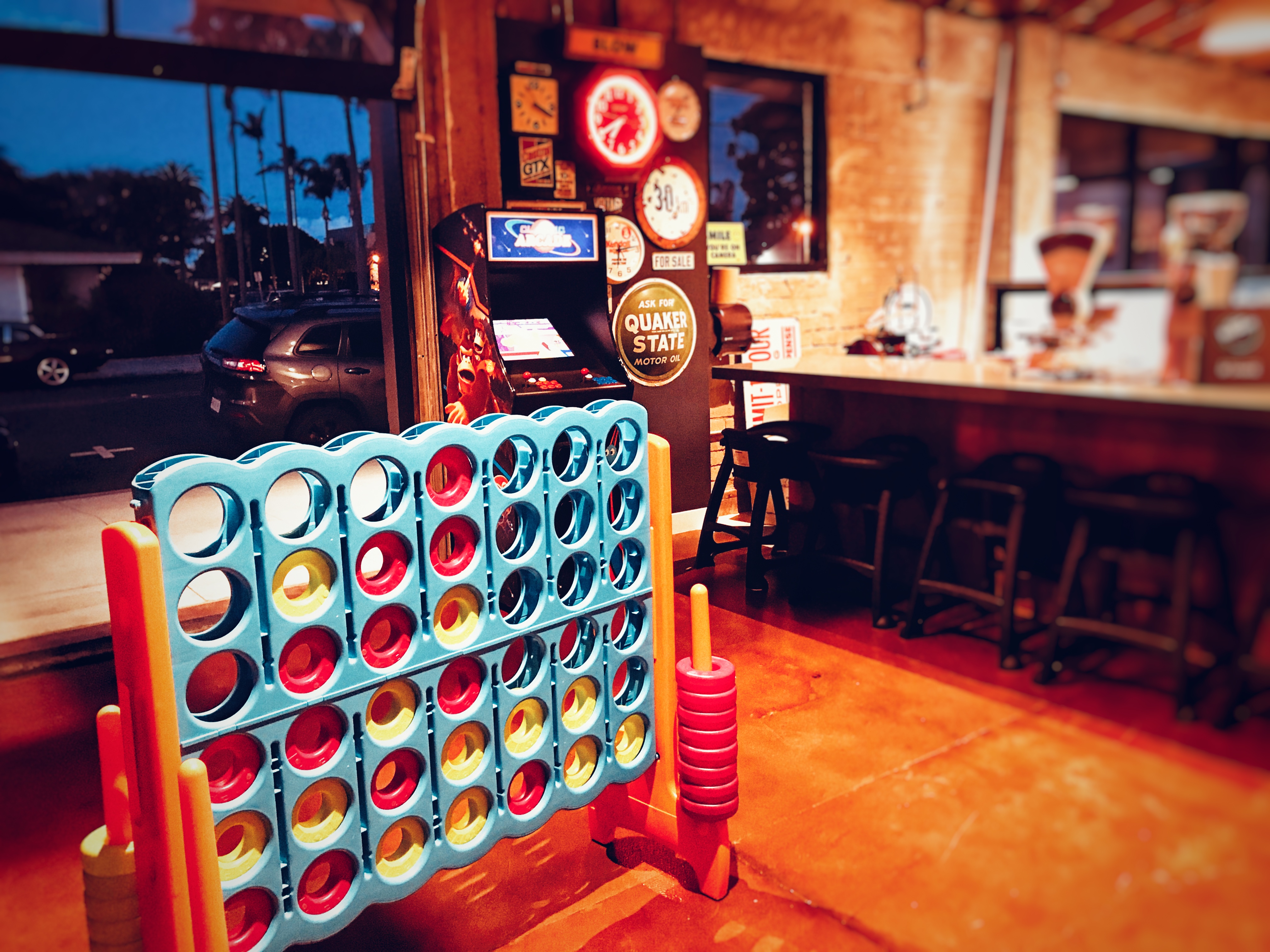 My husband loved his cocktail, and I enjoyed sipping my glass(es) of Chianti.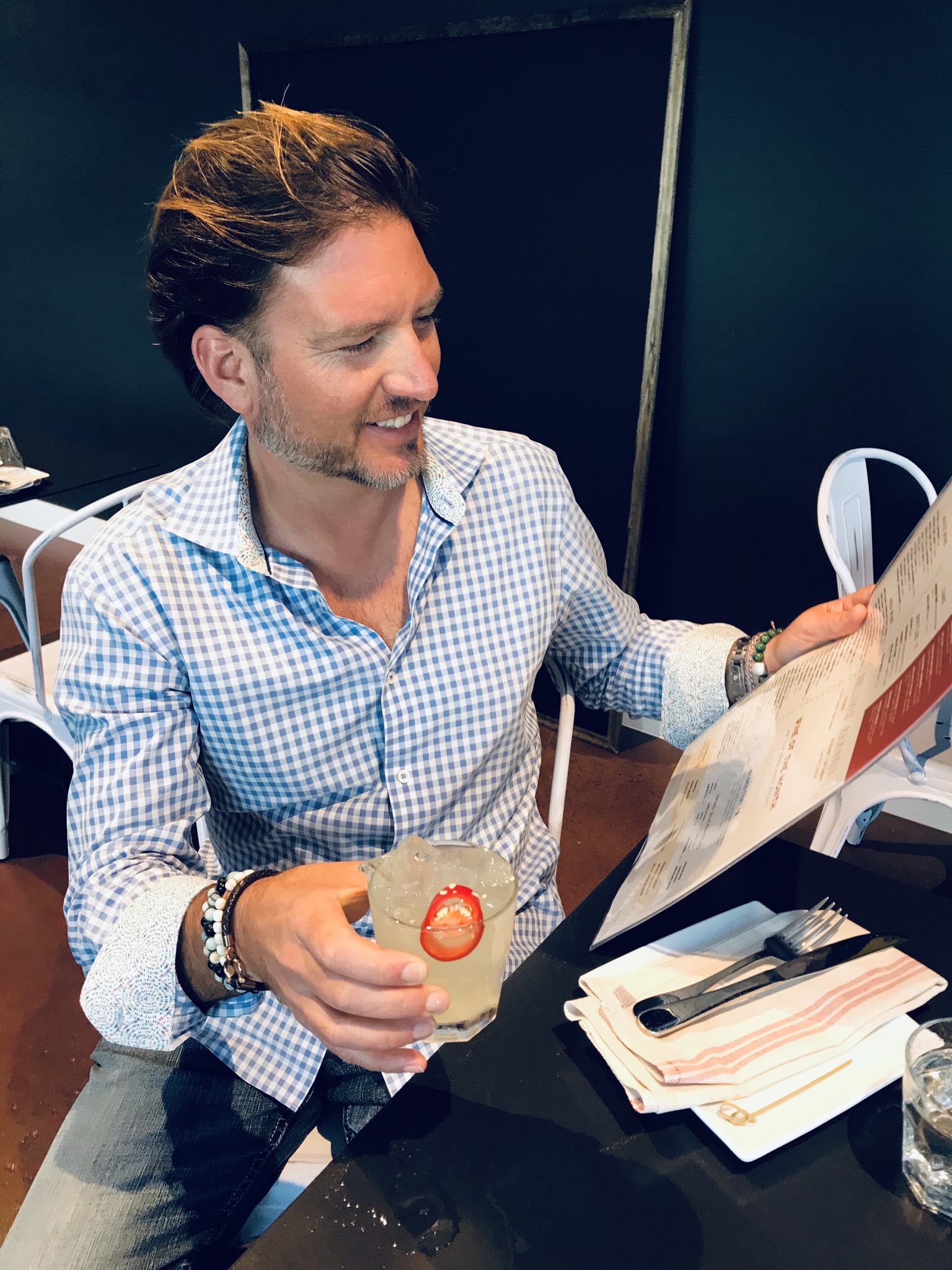 But the "Good Fork," as the restaurant name translates from Italian, is really famous for its food. The smoked salmon salad is right up my alley, and the Sofia Pizza…spettacolare! (Did you know that all the pizzas are wood-fired in a special oven flown direct from Italy?)
The best part? The warm and friendly Italian vibes. Everything about our dining experience dripped with kindness and enthusiasm. What's not to love?
And I'm delighted to say that Garage Buona Forchetta will be debuting an in-house food delivery and curbside service. Stay tuned for more on that.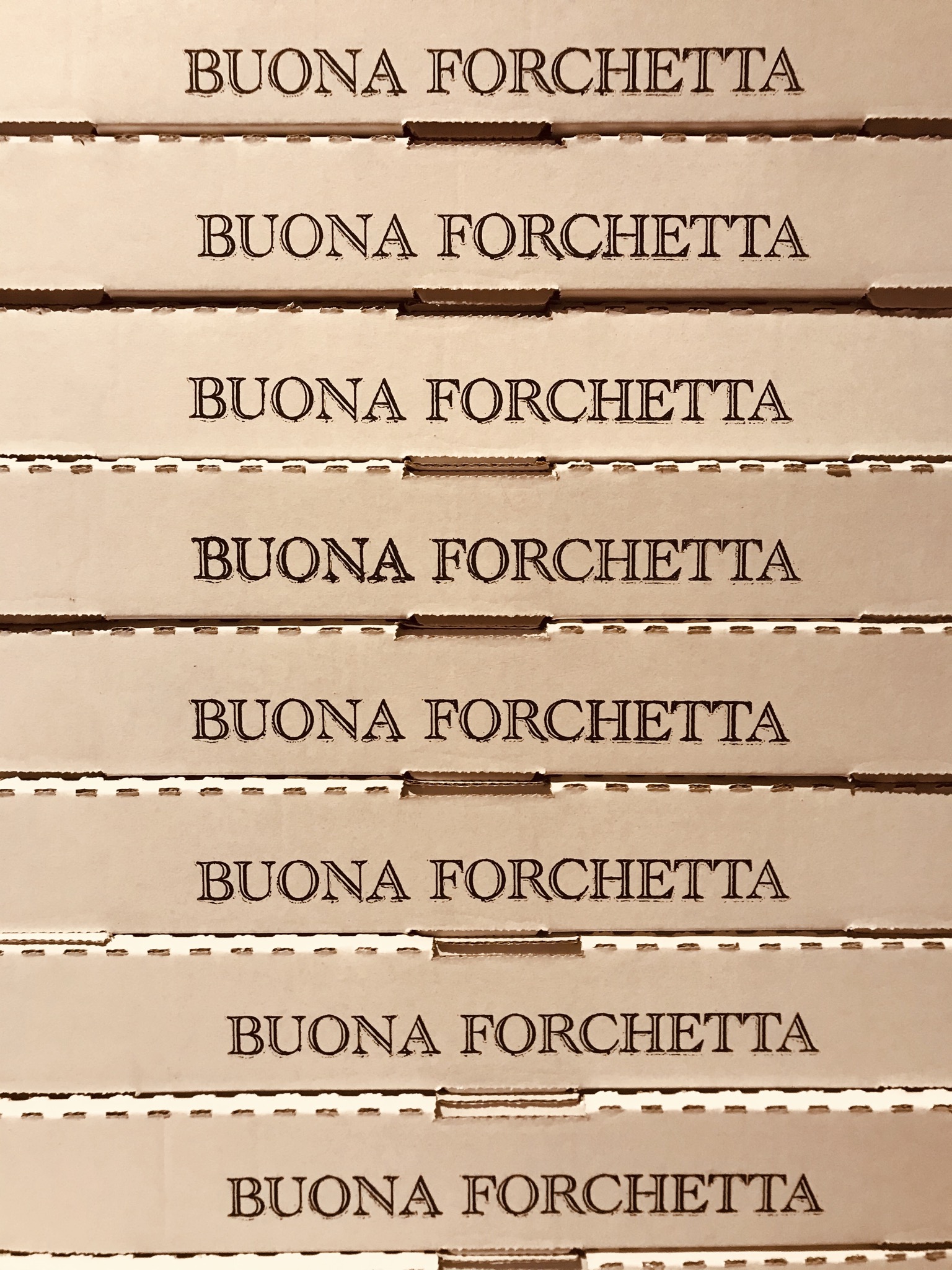 Well done, Buona Forchetta!