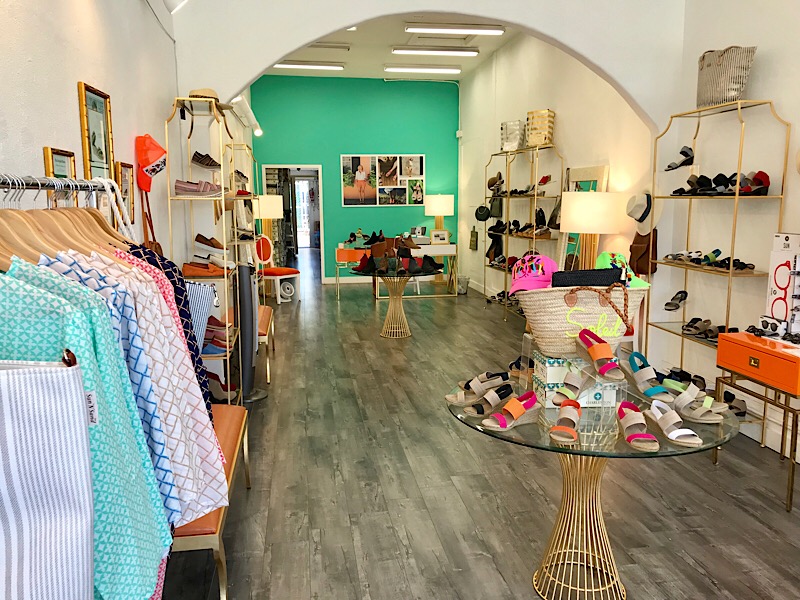 A new shoe store has sauntered onto the island and is kickin' it on Orange Avenue. I paid a visit to Charleston Shoe Company the other day (located on the 1000 block of Orange, a couple stores down from Leroy's) and I've gotta say…this chipper, cheerful store made me want to do a little happy dance.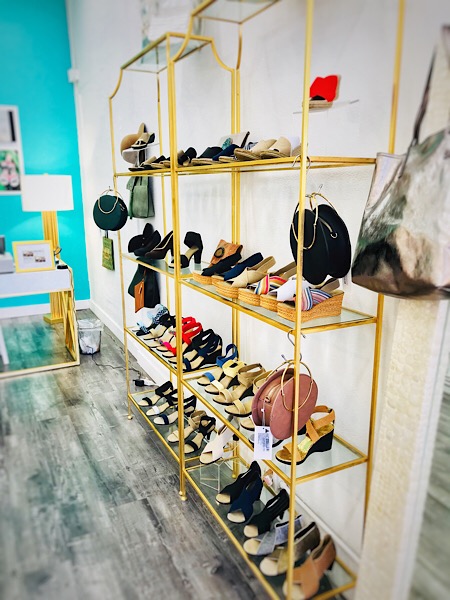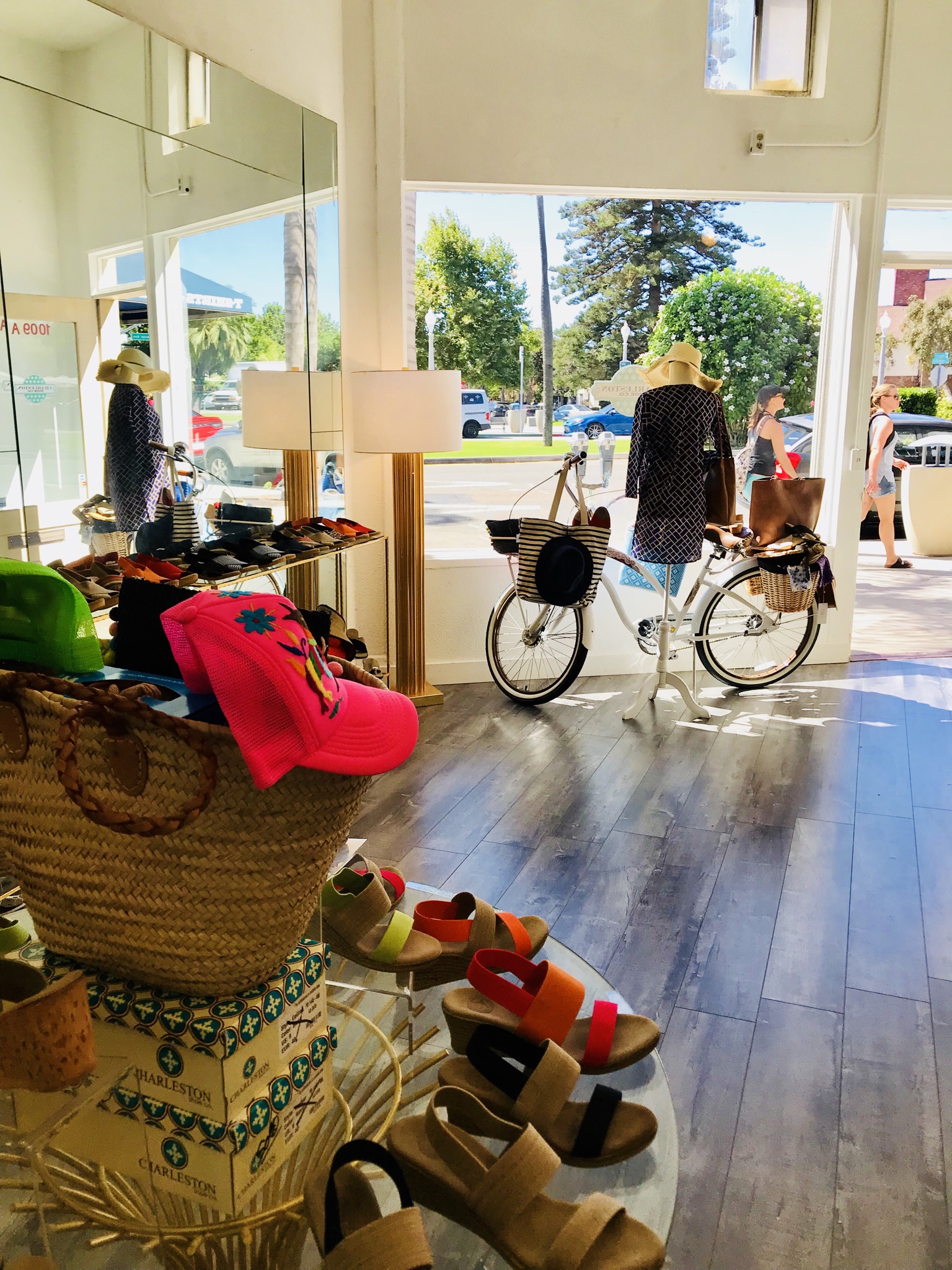 You may be wondering…what is the Charleston Shoe Company? And what's it doing in Coronado? First things first: This shoe company's theme is "from cobblestones to cocktails." As you may have guessed, its an East Coast shoe brand designed to get you where you're going in style…from morning coffee all the way to cocktail hour.
And it's comfort-based. Wait, what?! Are these "Mom shoes?" At first glance, it may seem that way. But upon closer inspection, you see that these demure shoes are disarmingly fetching!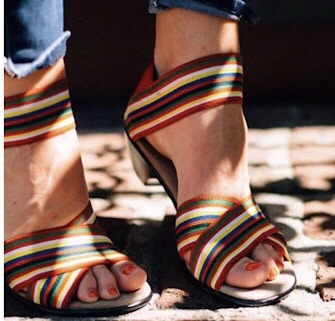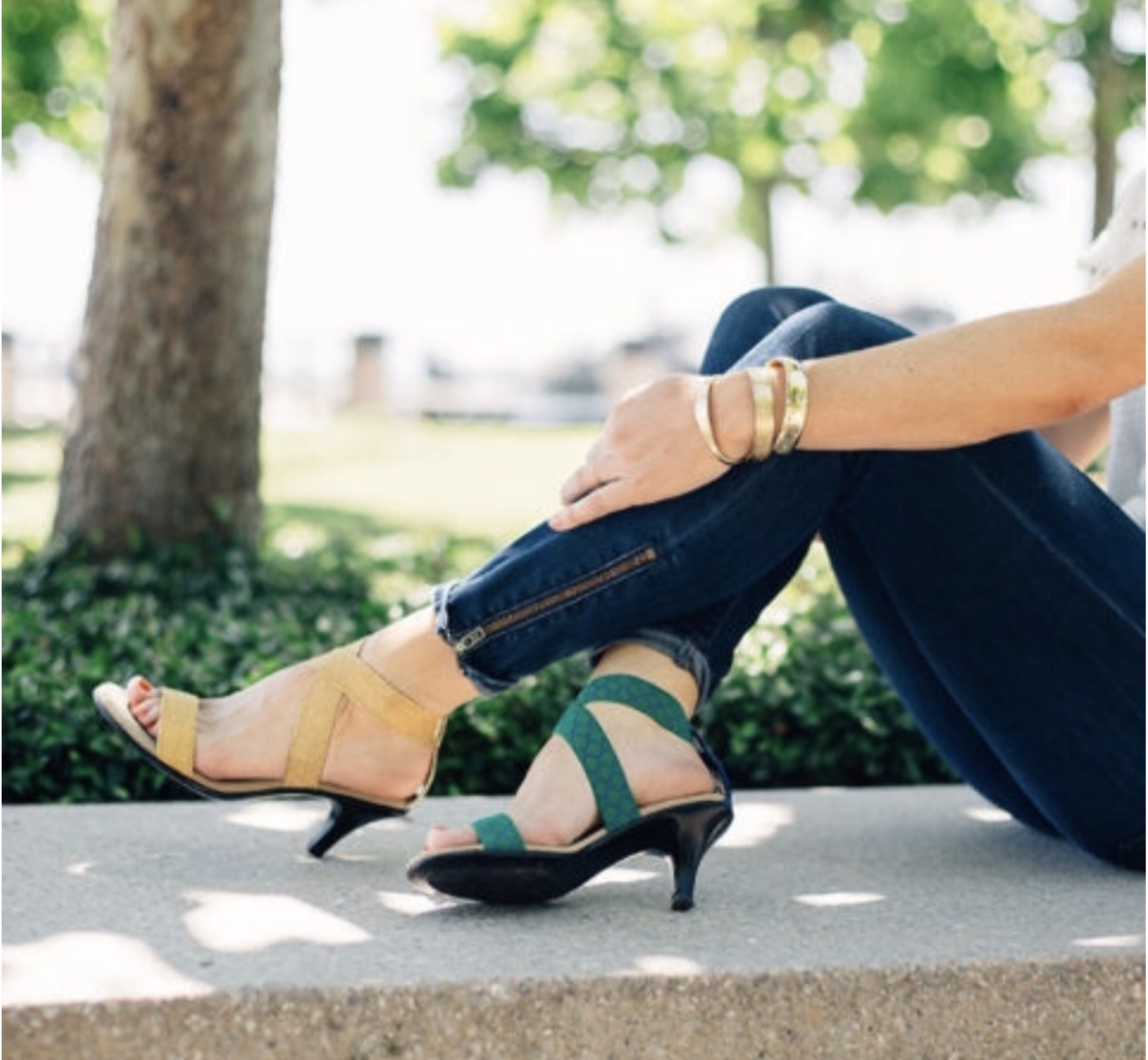 They are prim but lively. Preppy but beachy. Ladylike yet ridiculously comfortable. Like a Tory Burch espadrille and a wayward Birkenstock drank too much whiskey and made a love child.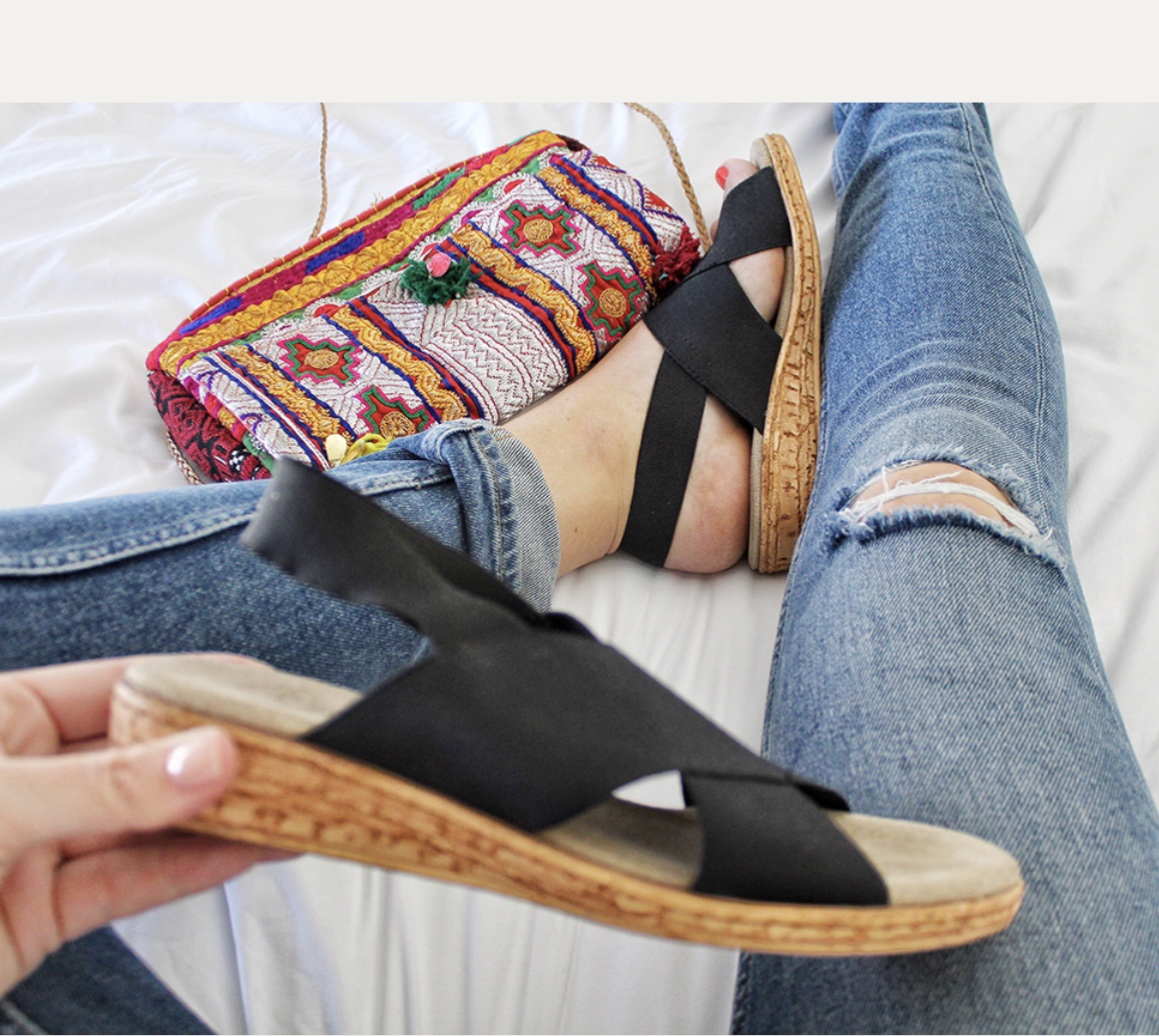 Of course I had to try them on.
My feet couldn't have been happier if I had just spread out my toes in warm sand. Yes, they are that comfortable.
And let's face it. I've never been one for painful heels in the first place. I live in my Converse, Tory sandals and Olukais. (That's when I can't be barefoot.)  Yup, these shoes were made for me.
I mean, don't they look cute?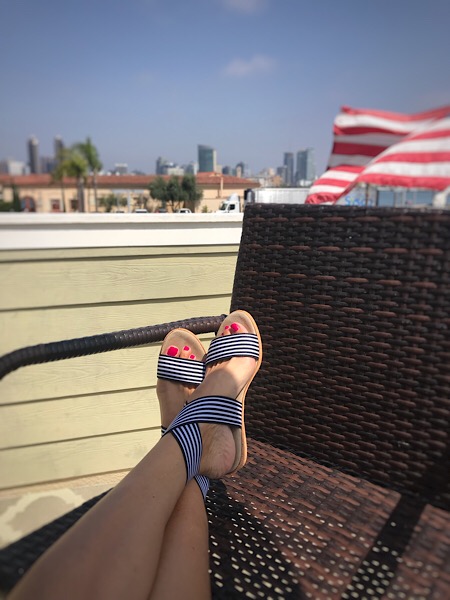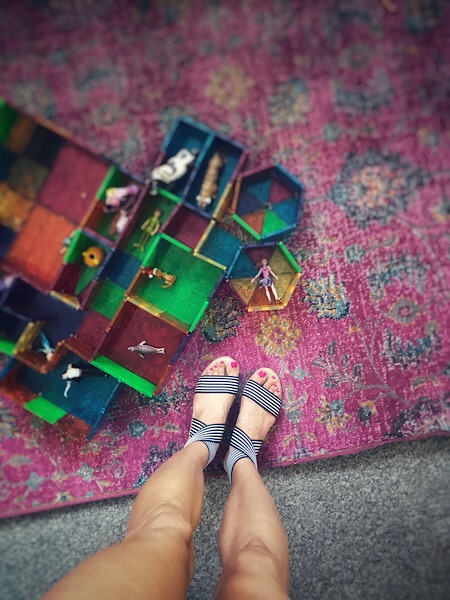 So what's the backstory here? Turns out that the founder of Charleston Shoe Company– Neely Powell–spent her childhood summers in San Miguel de Allende—a colonial town in Central Mexico. (I've never been but people rave about its charm.)
She befriended a local shoe cobbler known for making lovingly-crafted sandals worn around town by all the locals…and the rest is history!  She opened her doors in Savannah, Georgia and then Charleston, South Carolina. Today there are shops popping up everywhere from Nantucket to Balboa Island, from Martha's Vineyard to Santa Barbara, and from New Orleans to Del Mar.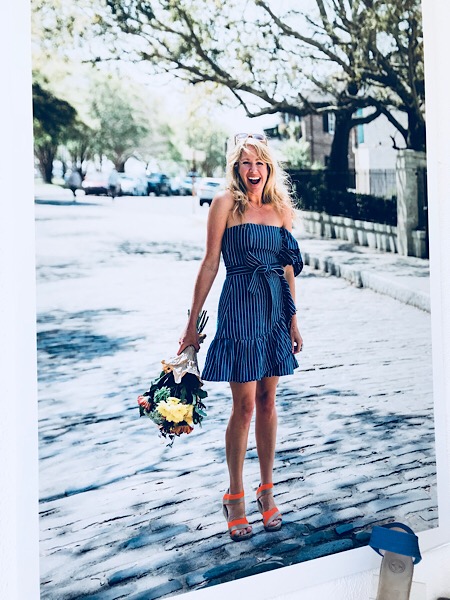 The company takes pride on the sturdy, comfortable construction–courtesy of the 70 cobblers and artisans who still hand-sew the shoes in San Miguel de Allende. Love it!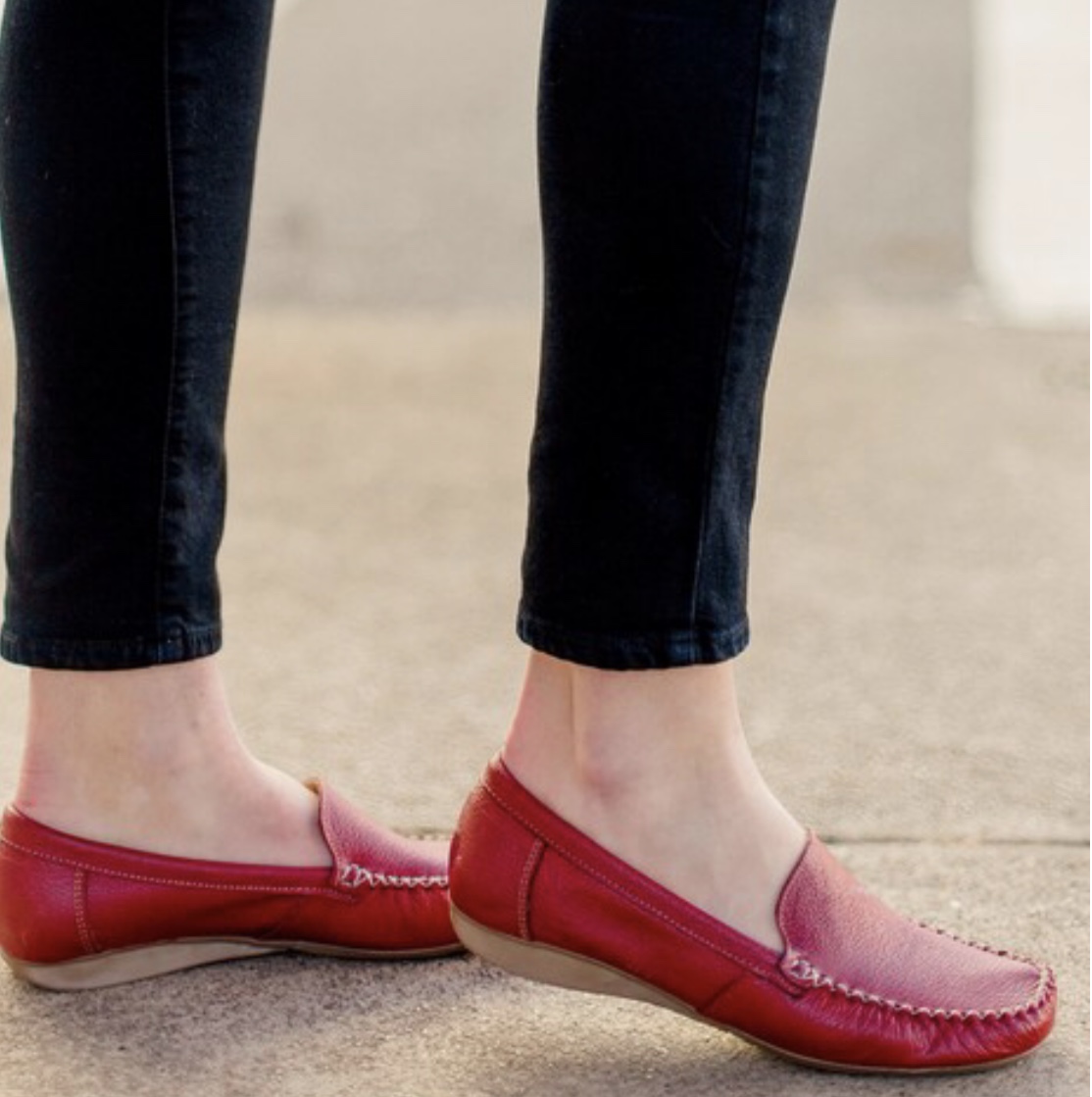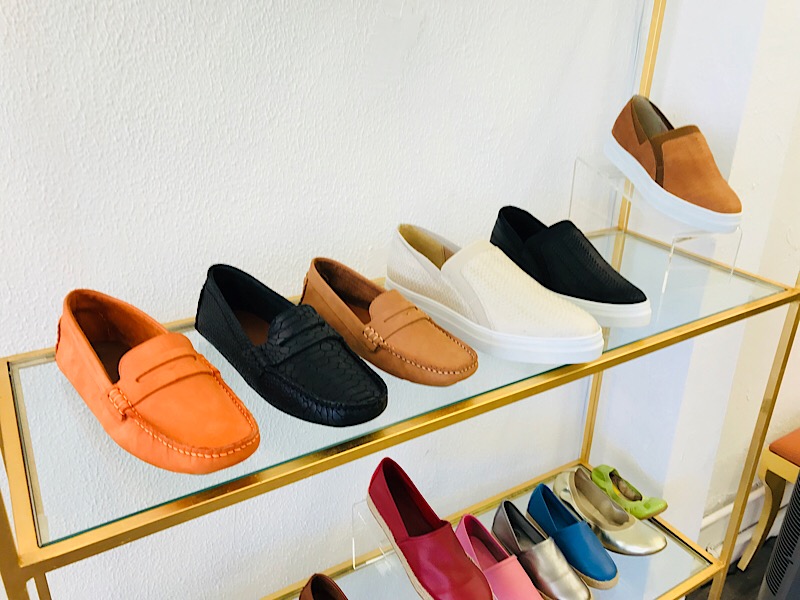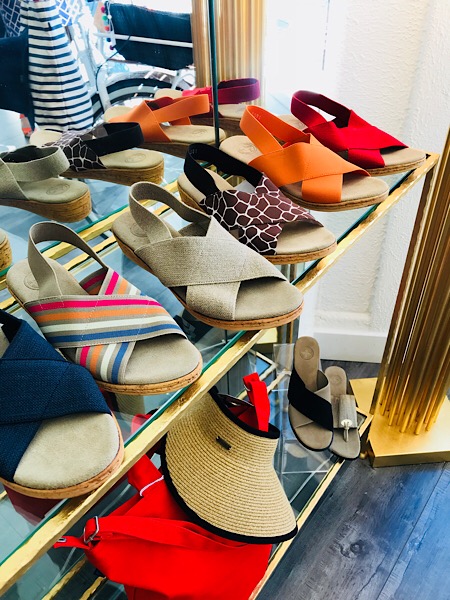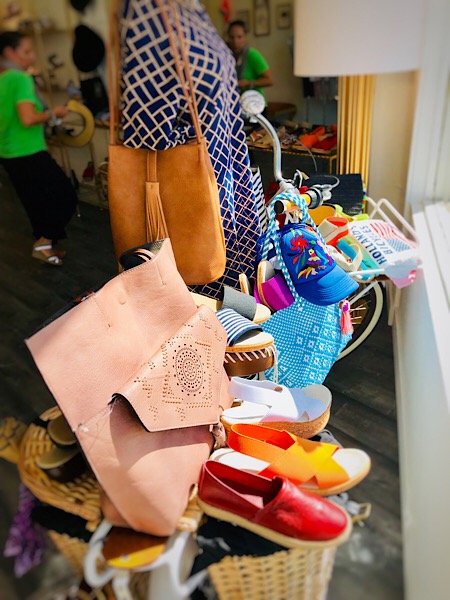 So next time you are on the 1000 block of Orange, stop into Charleston Shoe Company. Don't just look…do yourself a favor and try a pair on. And, like they say…if the shoe fits…