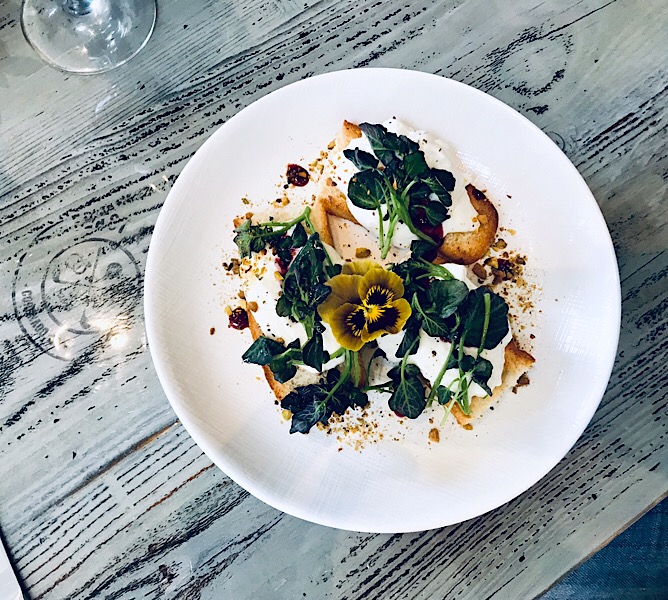 Open wide! There's a party in your mouth, and it's all going down at Feast and Fareway.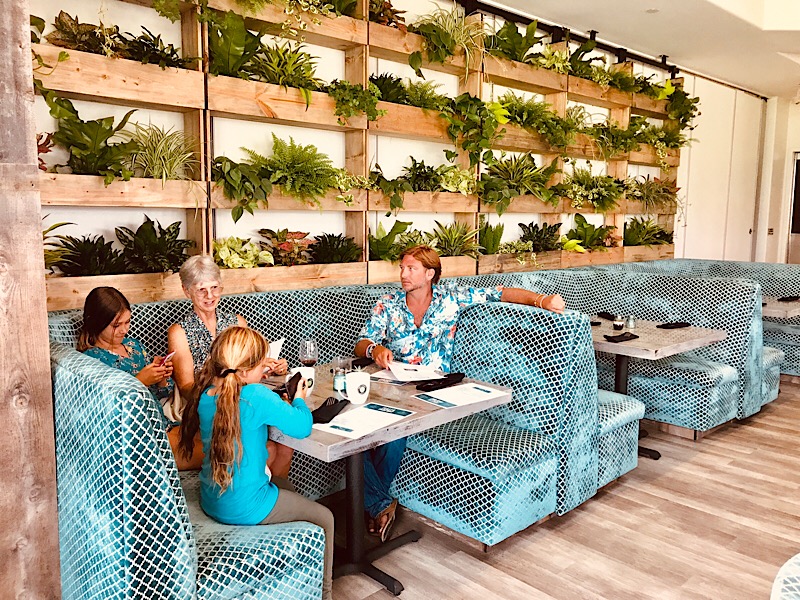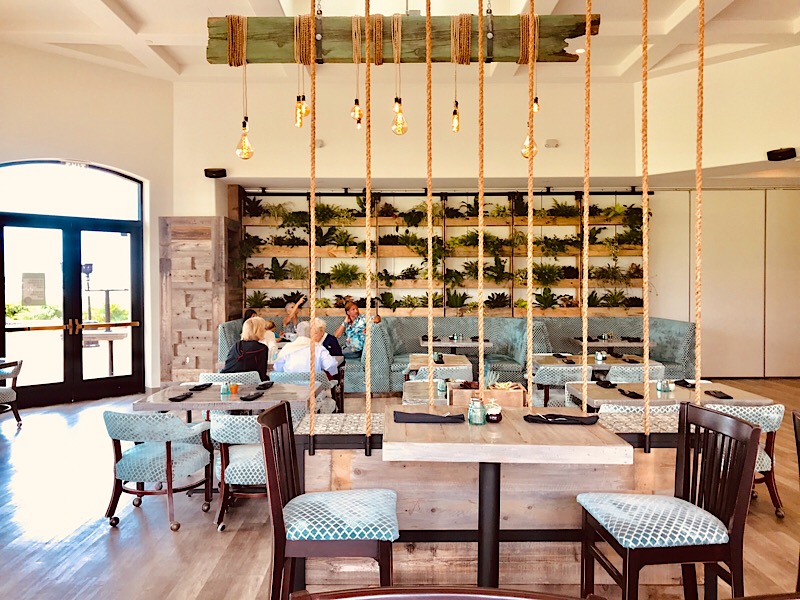 The newly opened hotspot at the Coronado Golf Course started dinner service in its main dining room last week. The space is serene, peaceful, and quiet, and you can't beat the pano views of the golf course, Glorietta Bay, and the iconic San Diego Bay Bridge.
The booths are cozy and wide, and the decor—complete with hanging golf clubs—pays homage to its surroundings. There's also a chill outdoor seating area overlooking the golf course with fire pits.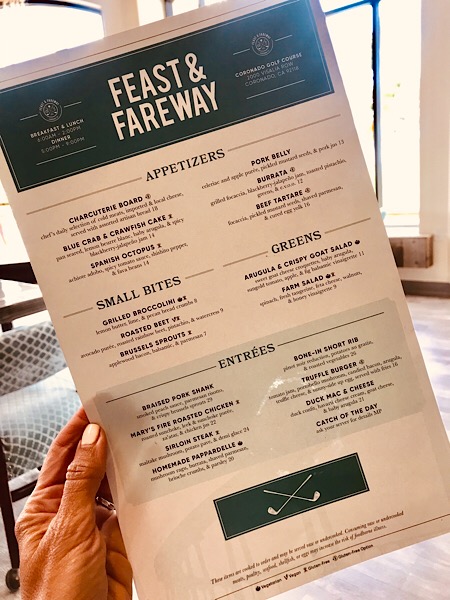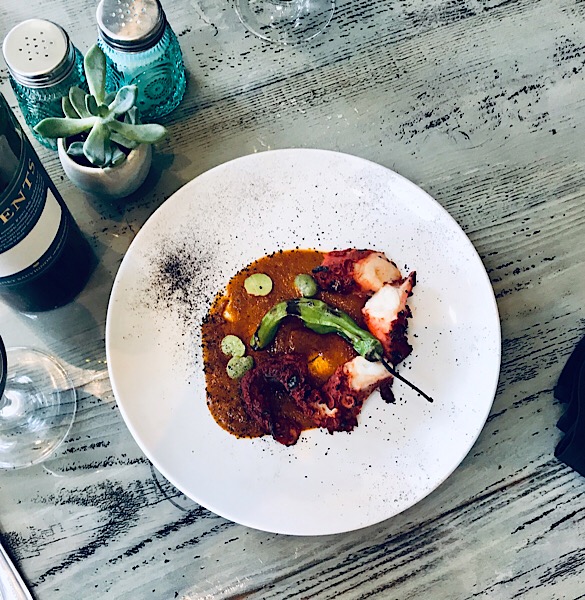 I was thrilled to see grilled Spanish octopus on the menu, with adobo, spicey tomato sauce, shoshito peppers and flava beans. It was right up my alley…not shy with the spice, perfectly cooked and delicious down to the last bite.
We also ordered the burrata with grilled focaccia, blackberry jalapeno jam, toasted pistachio greens and extra virgin olive oil. It was as good as it sounds…insanely tasty, creamy and both sweet and savory.
Next up was the arugula crispy goat salad with SWEET GOAT CHEESE CROQUETTES (yeah, I said it) and sungold tomato, apple, and fig vinegarette. Again, perfection. The goat cheese croquettes melt in your mouth and pair perfectly with the arugula.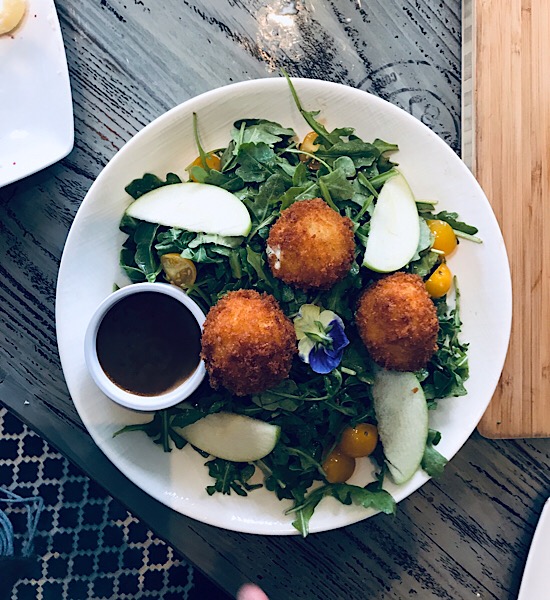 Last was the bone-in rib with pinot noir reduction, potatoes au gratin and roasted veggies. The meat was cooked perfectly and flaked off with the gentlest nudge of a fork. Next time I order this, I will ask for more of the wine sauce, it was delicious.
Speaking of sauce, we ordered a bottle of Chilean Cabernet.  It was only $23 and it was quite tasty! They didn't have a kids menu yet (the waiter said it's coming soon) and so they jimmy-rigged the duck mac and cheese into a smaller kid friendly version for each of my daughters. They only charged us $6 each, and it was also yummy! We even had kid leftovers for the next night.
The best part? The bill. With all this food, and a bottle of wine, the total was $103. (Insert happy dance.) I can't wait to return, and it will be very hard for me not to order the exact same thing!