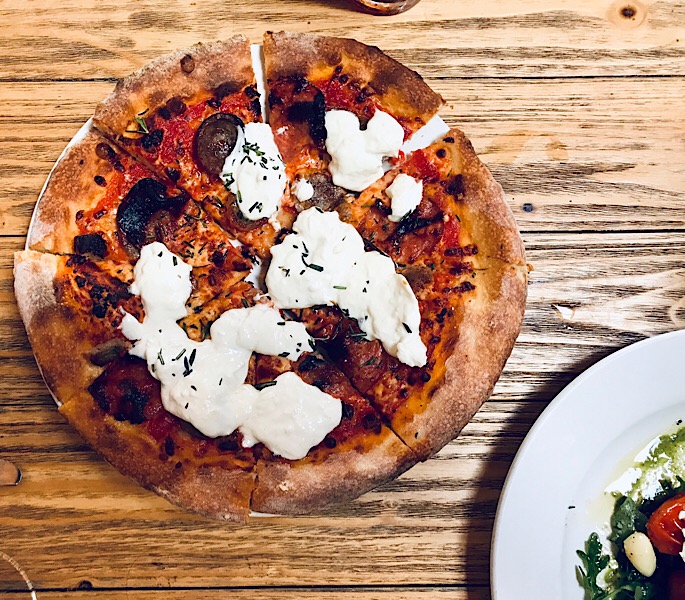 Mamma Mia! Rosemary Trattoria has sprouted up in Fonda's former digs, and you're going to fall in love. I know, because I ate there tonight.
If you're craving authentic Italian food in a warm, neighborhood trattoria, Rosemary beckons with perfect pizzas, pastas, and lots of amore. In just a few weeks, Chef Alex Martinez has transformed Fonda Don Diego into a lovely Italian eatery, complete with strung white lights and Dean Martin tunes floating on the air. You will love the kind service, and the enticing yet unpretentious menu with all the favorites.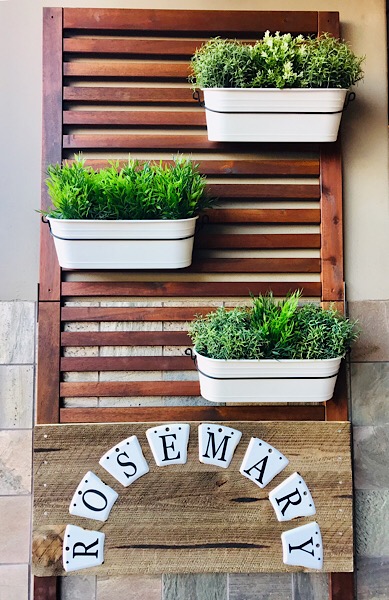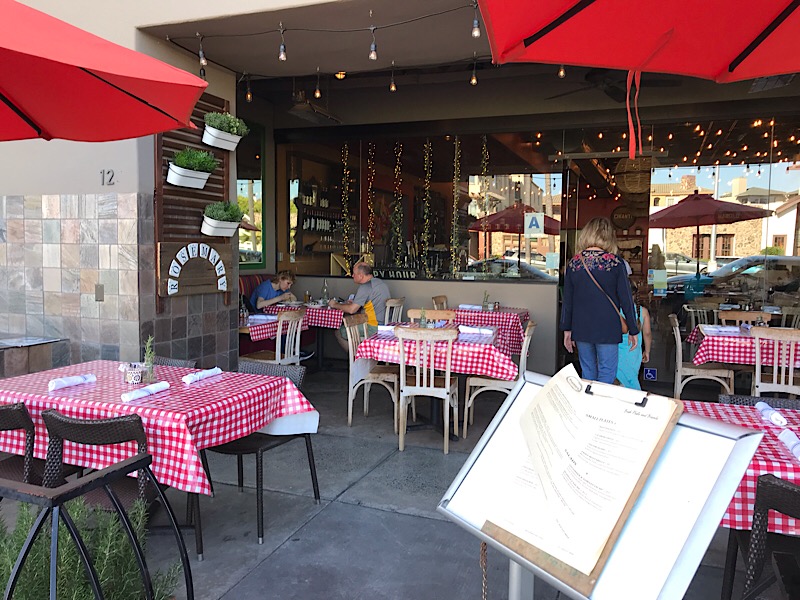 We gobbled up the homemade focaccia bread, served warm to the table while I serenely sipped my glass of Super Tuscan. (Oh, how I love me some Super Tuscan.)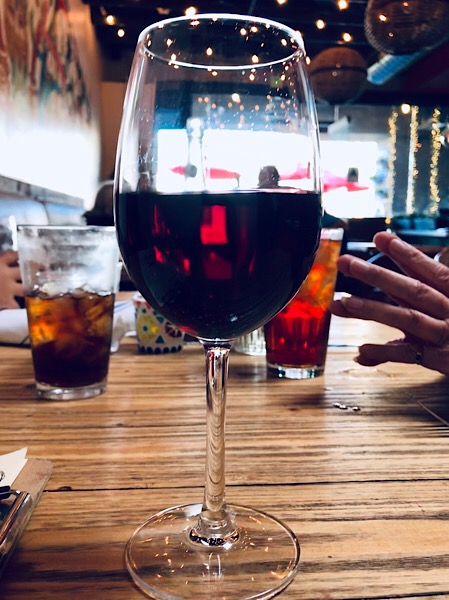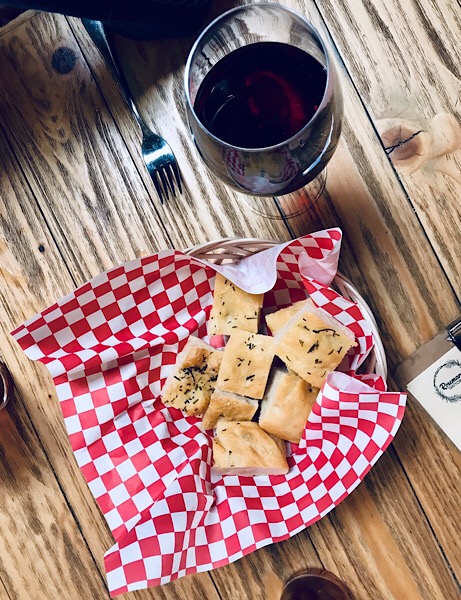 My mom and I shared the delectable burrata salad, with melt-in-your-mouth cheese, roasted cherry tomatoes, arugula, house-made pesto sauce and extra virgin olive oil. (Was there anything I didn't love about this salad? Nope. Not one single thing.)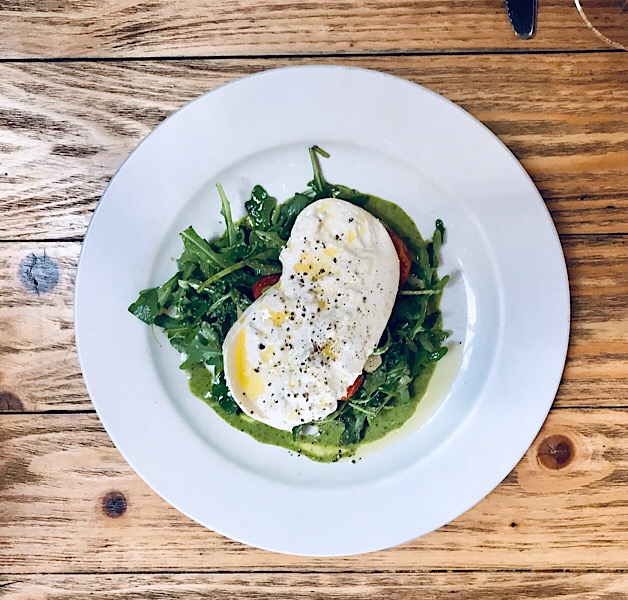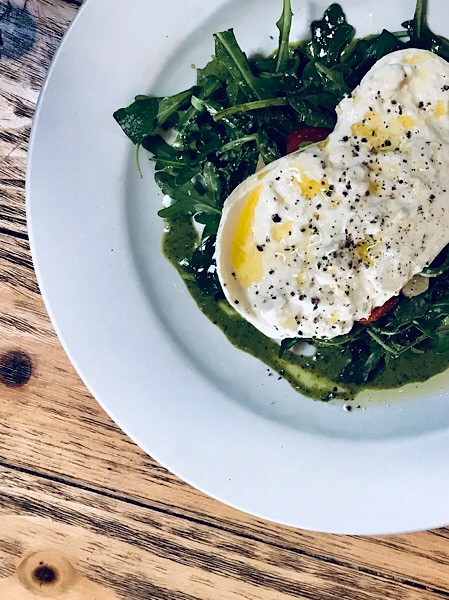 We ordered one of the red pizzas with sausage, arugula and buffalo mozzarella, and it was sinfully savory and flavorful. My daughters each ordered off the kids menu, and even my sometimes-persnickety pasta-eating offspring devoured every bite.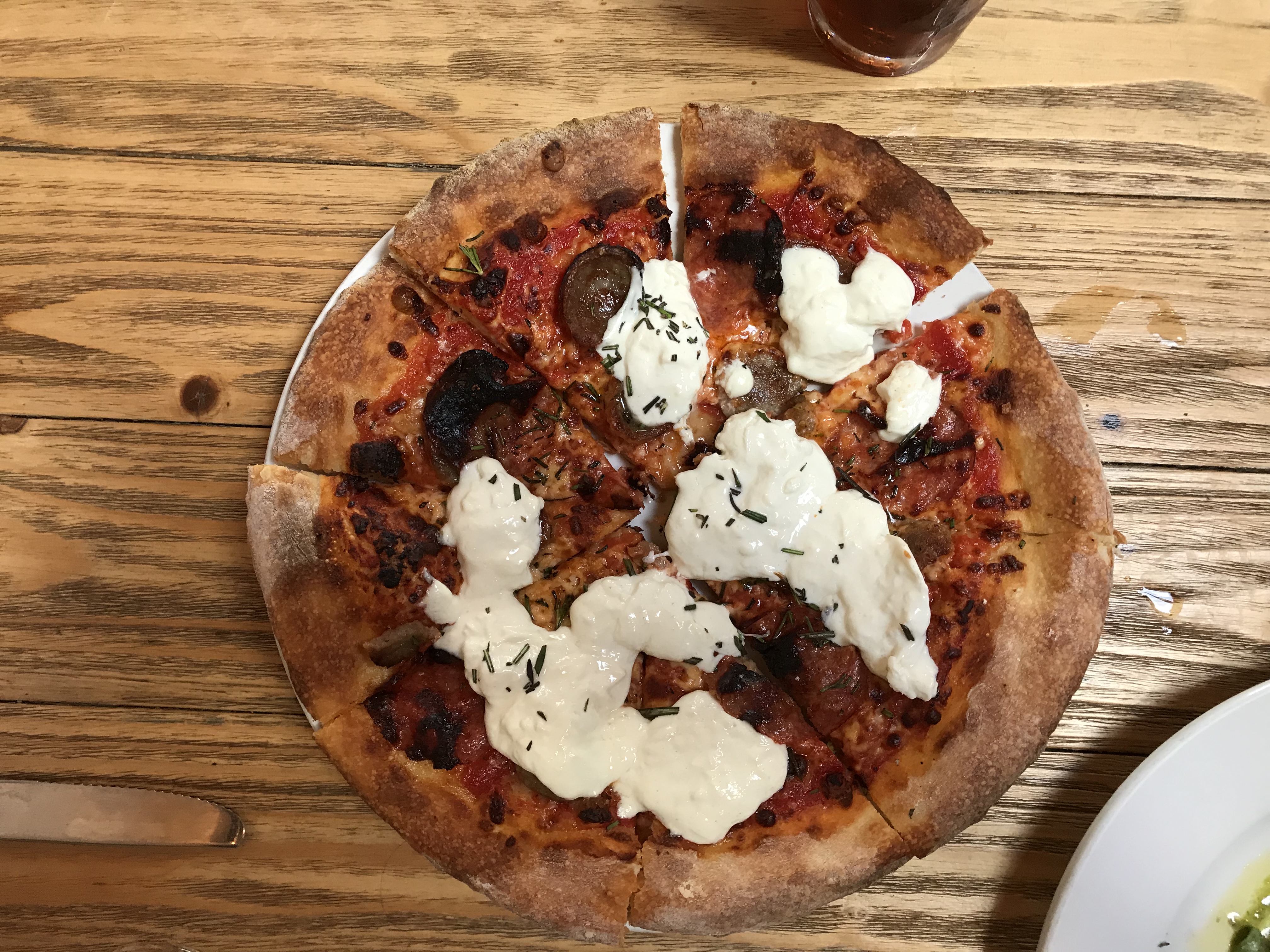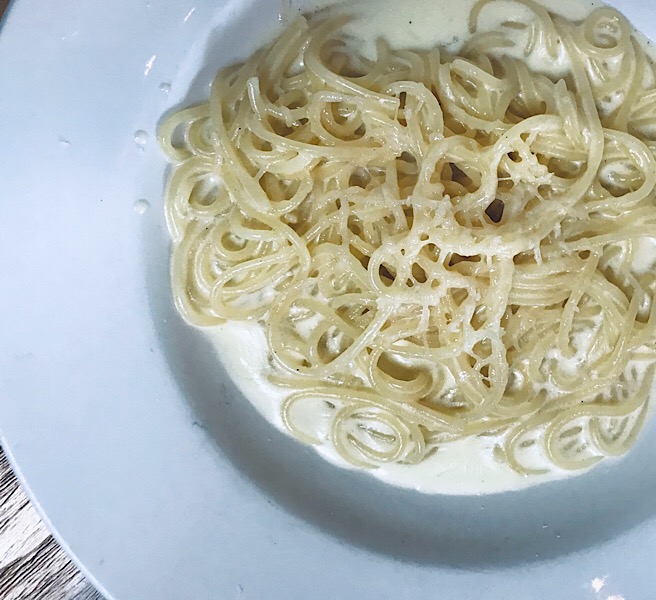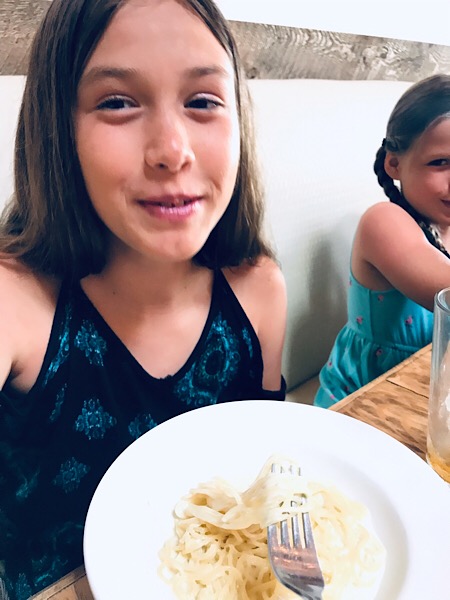 Chef Alex made his way from table to table, making sure everything was delicious and perfect. It was. I can't wait to bring my husband here, and next time I will definitely try the Tiramisu or the cheesecake!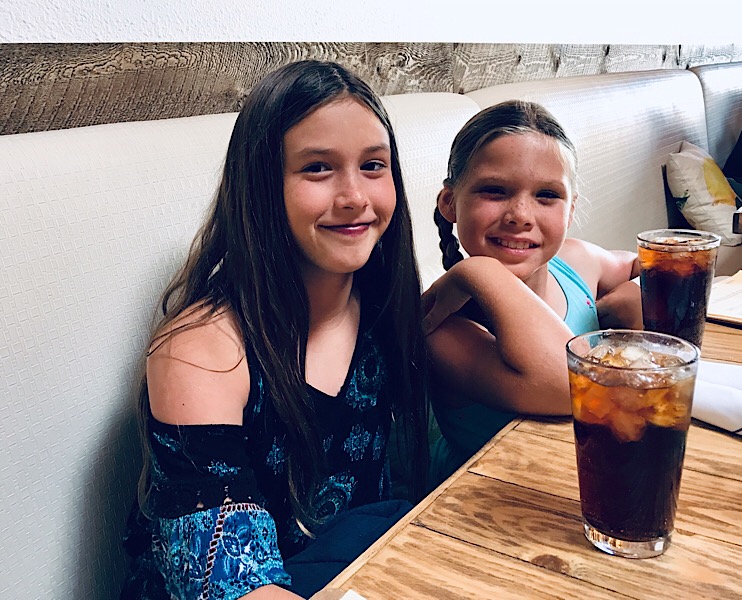 And in case you were wondering, yes, the vivid, colorful Tijuana street art-style murals remain on the walls. Although they don't necessarily go with the Italian theme, I hope they remain. In the very least, they tell part of the story of this space's past. Because if we're lucky, Rosemary will be in our future for many years to come.
Rosemary is located at 120 Orange Ave. For more information and food info, check out Chris Kelly's article from the Coronado Times here.
Check out the menu below. Thanks for reading!